Back in 2007, Steve Jobs used a famous quote from ice hockey player Wayne Gretzky to summarize Apple's commitment to innovation: "I skate to where the puck is going to be, not where it has been." That's long been true for Apple and products like the iPhone and iPad. But for more than four years, jailbeaking has pushed the boundaries of iOS even farther.
If Apple skates to where the puck is going to be, then jailbreakers have usually already been there and left. The hackers and tinkerers that find security loopholes in Apple's software are some of the most brilliant, innovative minds in the tech world.
We'll be covering JailbreakCon 2012 this weekend in San Francisco, the world's first convention dedicated solely to the jailbreak community. What better way to get ready for the future of jailbreaking than to examine the past? Let's start from the beginning:
What Exactly Is Jailbreaking?
For those who don't know, "jailbreaking" is the process of gaining root access to the iOS platform, effectively 'breaking out' of the restrictions Apple puts in place. You can then install apps that haven't been vetted by Apple and tinker with the OS itself. Unlike Android, iOS is by default a walled garden. You're supposed to play by Apple's rules. Apps aren't allowed to interact with iOS at the core level, and you can't add to, remove, tweak, or enhance aspects of the operating system. That's where jailbreaking comes into play.
"Gaining root access to the iOS platform, effectively 'breaking out' of the restrictions Apple puts in place"
Jailbreaking is free and legal in the United States and many other countries. When you jailbreak an iOS device like an iPhone, you gain access to Cydia, the jailbreak version of the App Store. (More than that later.) In recent years, the actual process of jailbreaking has become pretty easy and straightforward. To jailbreak an Apple device, you usually need a desktop computer to administer the hack.
Since the original iPhone's release back in 2007, jailbreak hackers and developers have been cracking new versions of iOS only to have their work later patched by Apple.
The Early Days
You might think that an elite team of veteran hackers would be responsible for breaking into software from one of the most security conscious tech companies on earth. It actually started with a seventeen-year-old named George Hotz, or "geohot." When the iPhone launched on AT&T in an exclusive partnership, Hotz decided that he wanted to use the iPhone on T-Mobile. According to The New Yorker Hotz used a Phillips-head eyeglass screwdriver to take his iPhone apart. He then used a guitar pick to get at the phone's tiny baseband processor, the chip that locks an iPhone to a certain carrier. Using a soldering tool, Hotz managed to scramble the baseband's code and take control.
Apple's Jesus phone had been hacked, and the jailbreak revolution began.
Separately, a group of young hackers gained access to the first iPhone's operating system only a few short days after it went on sale. On July 10th, 2007, a video was uploaded to YouTube showing a first-gen iPhone playing a custom ringtone.
Apple would not allow its users to download custom ringtone apps from the App Store until three years later.
Shortly after the first jailbreak was unveiled, a developer named Jason Merchant created the first third-party game for the iPhone (Apple had not yet announced the App Store). The concept of the game was simple: blow up Microsoft Zunes with a mini-iPhone.
"Apple's Jesus phone had been hacked, and the jailbreak revolution began"
In October 2007 the iPhone Dev Team, a collection of hackers from different parts of the world (excluding George Hotz), released the first public jailbreak with clear install instructions. The process of jailbreaking then was considerably more complex than it is today. Once jailbroken, a barebones 'app store' called Installer.app was added for installing hacks and tweaks.
Birth Of Cydia
Jailbreaking sparked the general public's interest in the summer of 2008 when Cydia shipped with the iPhone Dev Team's jailbreak for the iPhone 3G on iOS 2.0. Jay Freeman, known online by the pseudonym "saurik," was (and is to this day) commonly referred to as the father of jailbreaking—not because he created the first jailbreak, but because he created Cydia, the gateway to installing jailbreak apps and tweaks.
Before the iPhone, Freeman had used and loved Nokia's candybar phones. While Apple nailed the modern web device with the original iPhone, many of the features that previously constituted a full-featured "phone" were absent. He missed features like the ability to send a text message to multiple numbers at once (a feature Apple wouldn't officially add until two years later) and selective answering for incoming calls (a feature Apple just added this summer in iOS 6 with Do Not Disturb).
"Instead of playing in Apple's sandbox like everyone else, Freeman decided to change the rules"
When Apple unveiled the App Store in the summer of 2008, Freeman knew that Apple would keep the App Store ecosystem closed. You would never be able to install an unapproved app, much less a low-level system tweak, with Apple's permission. So instead of playing in Apple's sandbox like everyone else, Freeman decided to change the rules for himself. He took matters into his own hands.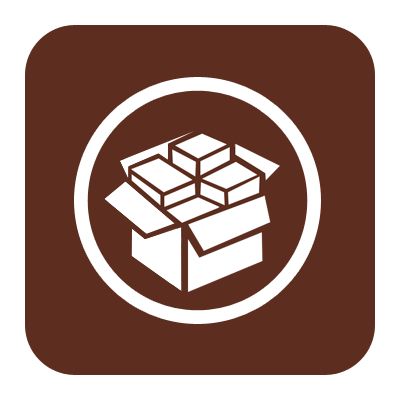 Cydia is more than a jailbreak version of Apple's App Store. Cydia is an alternative to apps, as it specializes in things that aren't necessarily "apps" at all in the traditional sense. Instead of an app, you typically install get a new feature added to iOS in the form of a tweak or extension. Instead of a typical Twitter client like Tweetbot, you would get an extension like TwitkaFly that allowed you to tweet from anywhere in iOS. TwitkaFly was available to jailbreakers months before Apple added the feature in iOS 5.
Continue to Page 2 for more: