The most common New Year's resolution is (you guessed it) to exercise more to improve health and fitness. If that's your goal for 2022, you'll have a lot more luck sticking to your resolutions by using a fitness-tracking smartwatch as your accountability buddy.
The Apple Watch is our go-to smartwatch, of course. But if you don't want to spend hundreds getting into the game, these stylish smartwatches will give you a clear picture of your lifestyle and activities at a glance.
Affordable smartwatches and fitness trackers
We rounded up four different models that let you monitor biometrics and determine how much you're improving over time. And each of these smartwatches are currently on sale for more than 50% off.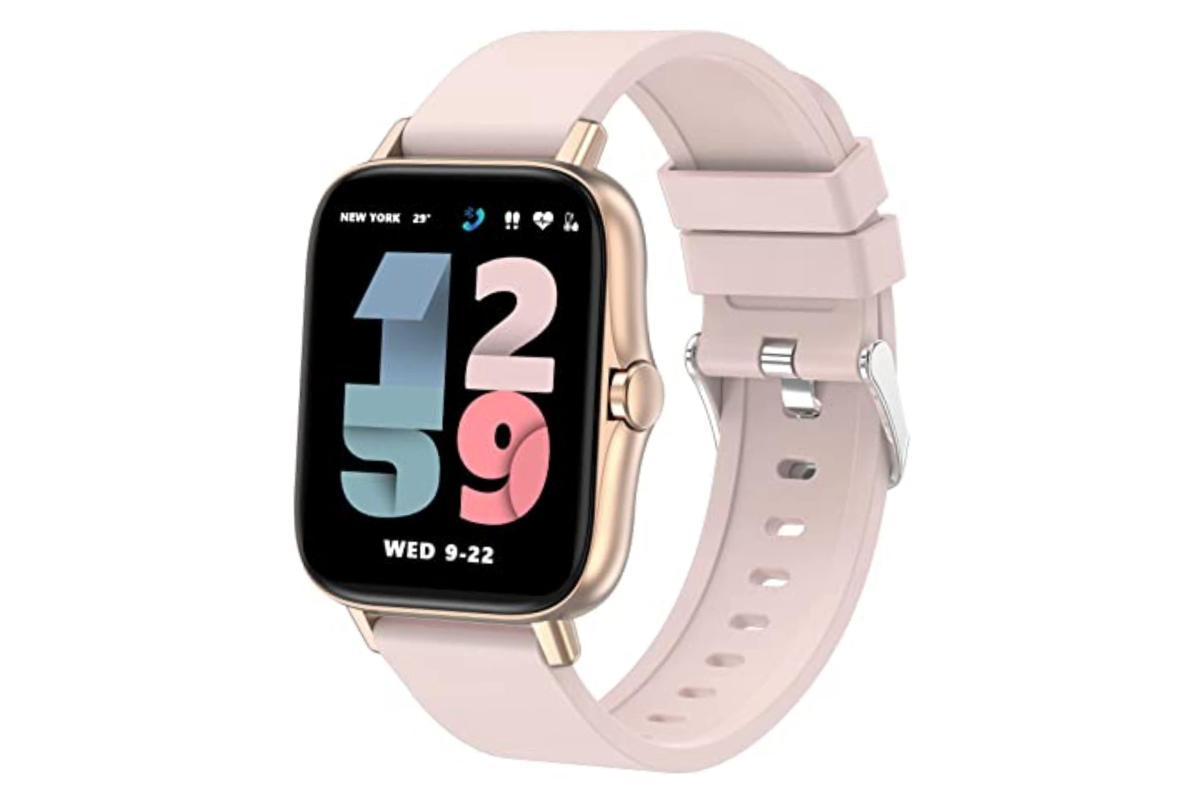 You can quickly and easily connect this smartwatch with any of your Bluetooth 5.0-compatible devices to receive and make calls or get SMS and message notifications. That means you won't miss out on important notifications even if you're taking a walk or in the middle of a workout. Even better, you can see how effective your workouts are, with the ability to record, track and monitor important metrics like your heart rate and blood pressure.
And don't forget that rest is a vital part of your health. This smartwatch also monitors your sleeping patterns to see if changing certain factors might improve your rest.
Buy now: Get the 1.75-inch HD Touch Screen Smartwatch for $53.95 (regularly $113), a savings of 52%.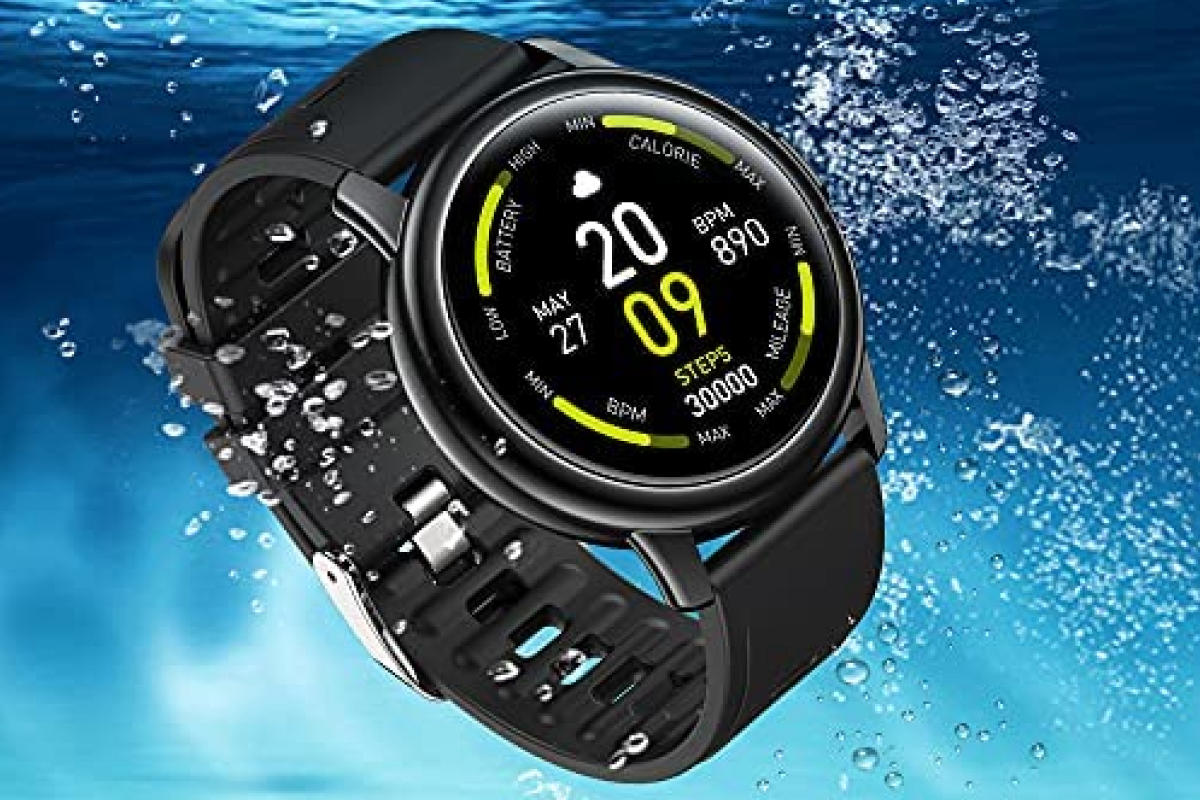 Looking for a vibrant watch face to view all your info? This smartwatch boasts an IPS display on an LCD screen for accurate color reproduction and clarity. It'll also give you sedentary alerts throughout the day if you've been sitting or laying down too long, which is a must if you spend a lot of time in front of the computer.
Its biometric tracking package includes a pedometer, sleep monitor, heart rate measurement and more. Plus, it'll last up to 15 days off a single charge. And it only needs to be plugged in for 2.5 hours to reach full capacity. That makes it ideal if you're on the move all the time.
Buy now: Get the IP68 Smartwatch Fitness Tracker for $76.99 (regularly $160), a savings of 51%.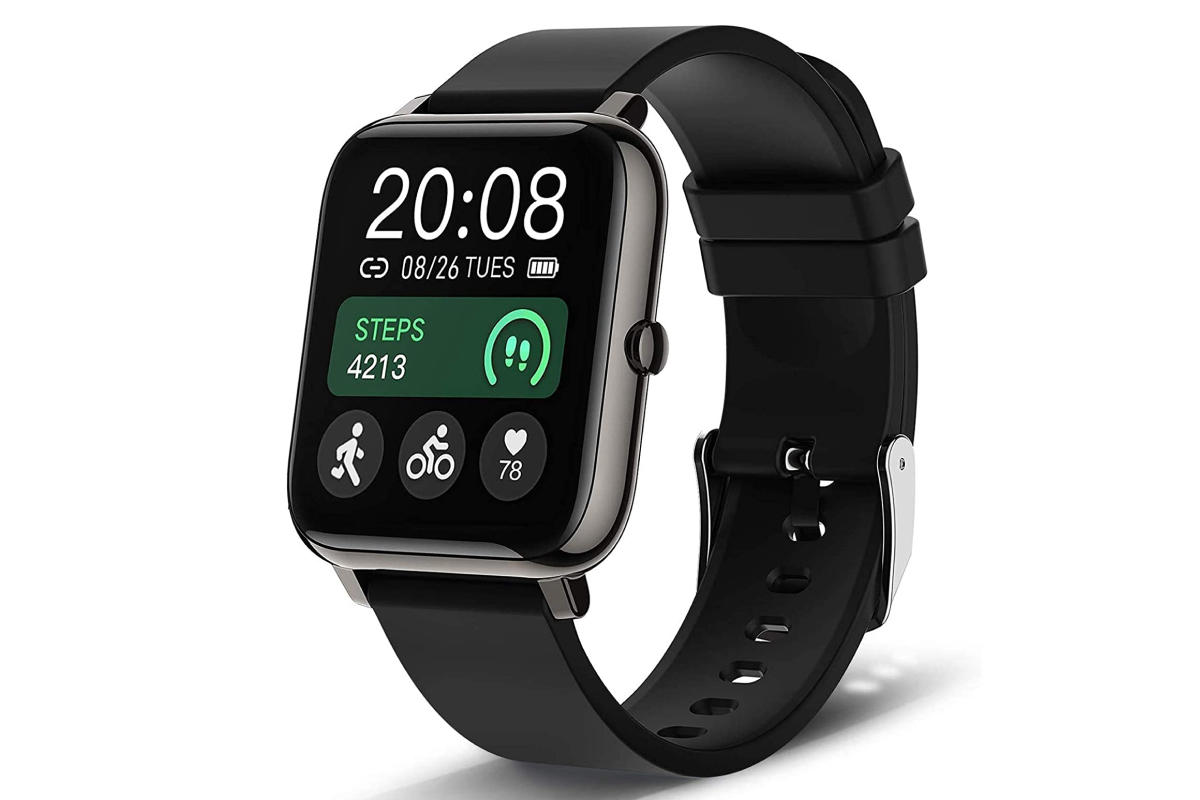 Fitness isn't just about going on a run or lifting weights. It's all about measuring your improvement over time. And this smartwatch offers useful tracking features that help you record your progress. With the companion app, HeroBand III, you can record stats like steps taken, distance traveled, calories burned, heart rate and more.
This smartwatch also lets you monitor sleep patterns, including deep sleep, light sleep and waking time.
Buy now: Get the Multifunctional Health & Lifestyle Smartwatch for $54.99 (regularly $115), a savings of 52%.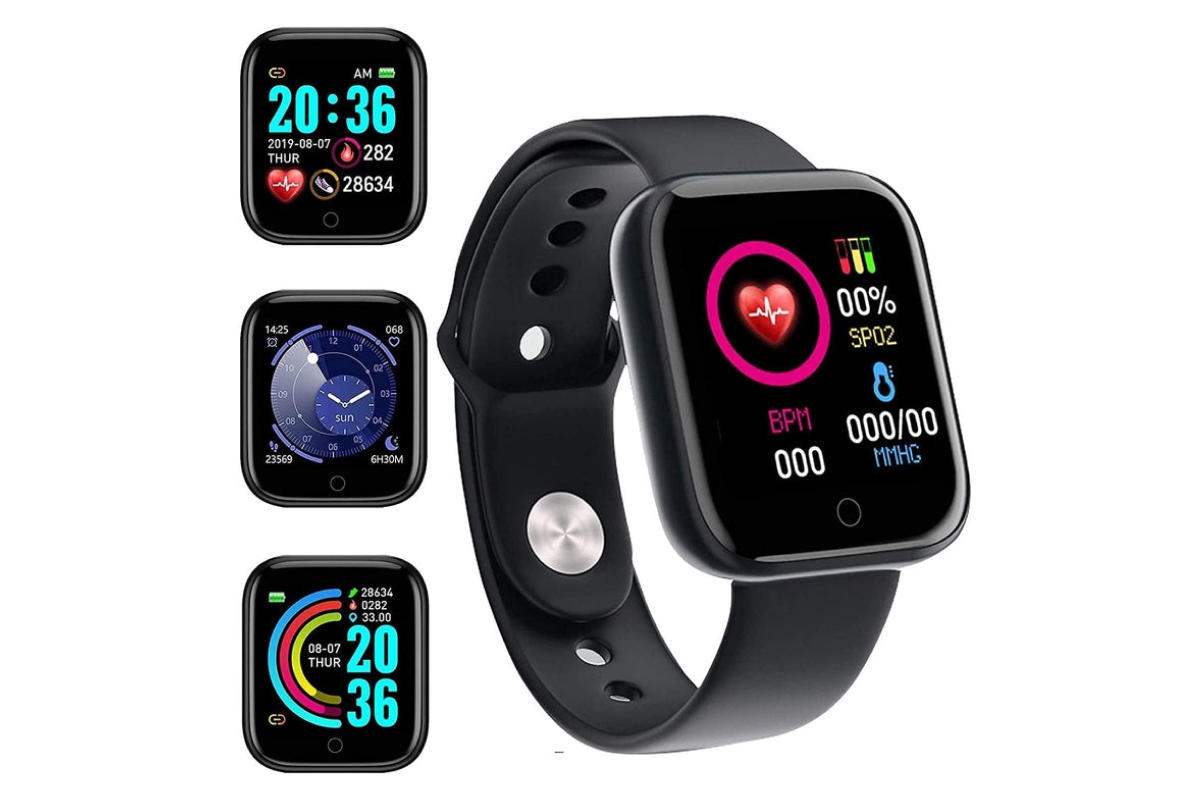 Looking to gift someone a smartwatch so they can join you on your fitness journey? Before you drop precious bucks, you might want to consider what kind of phone your friend or loved one uses. Luckily, this smartwatch works perfectly with both iPhones and Android phones.
It offers a 1.3-inch LCD display with a crisp HD image. Users can monitor their heart rate, blood pressure and oxygen levels while receiving messages, checking the weather, setting alarms and much more.
Buy now: Get the Waterproof Smartwatch for iPhone & Android for $15.99 (regularly $34), a savings of 52%.
Prices subject to change.