CarPlay makes it safe to use some of your favorite iPhone apps on the road, and by default, anything with CarPlay support will automatically appear in your car. But it doesn't have to be that way.
Simplify your experience and make CarPlay even easier to use by customizing your layout and ditching apps you don't need.
The first apps you see when you fire up CarPlay are Apple's — the ones that are baked-in as standard. This includes Phone, Music, Messages, Maps, and more. These are followed by any CarPlay-compatible apps you've installed.
Those third-party titles are automatically added to your dash when you install them on your iPhone, and they appear in the order in which they are added. This can mean that your favorite apps are the most difficult to access.
The good news is you can customize your CarPlay setup to suit you. Here's how.
How to customize your CarPlay setup
Like a lot of useful customization features, your CarPlay options are hidden away inside the Settings app. To find them, follow the steps below after using CarPlay inside your vehicle at least once.
Open the Settings app on your iPhone.
Tap General then tap CarPlay.
Tap on your vehicle's name, then tap Customize.
Here's where you'll find a list of all CarPlay apps you have installed. The order of this list determines where your CarPlay apps are positioned — those closest to the top appear first on your dash.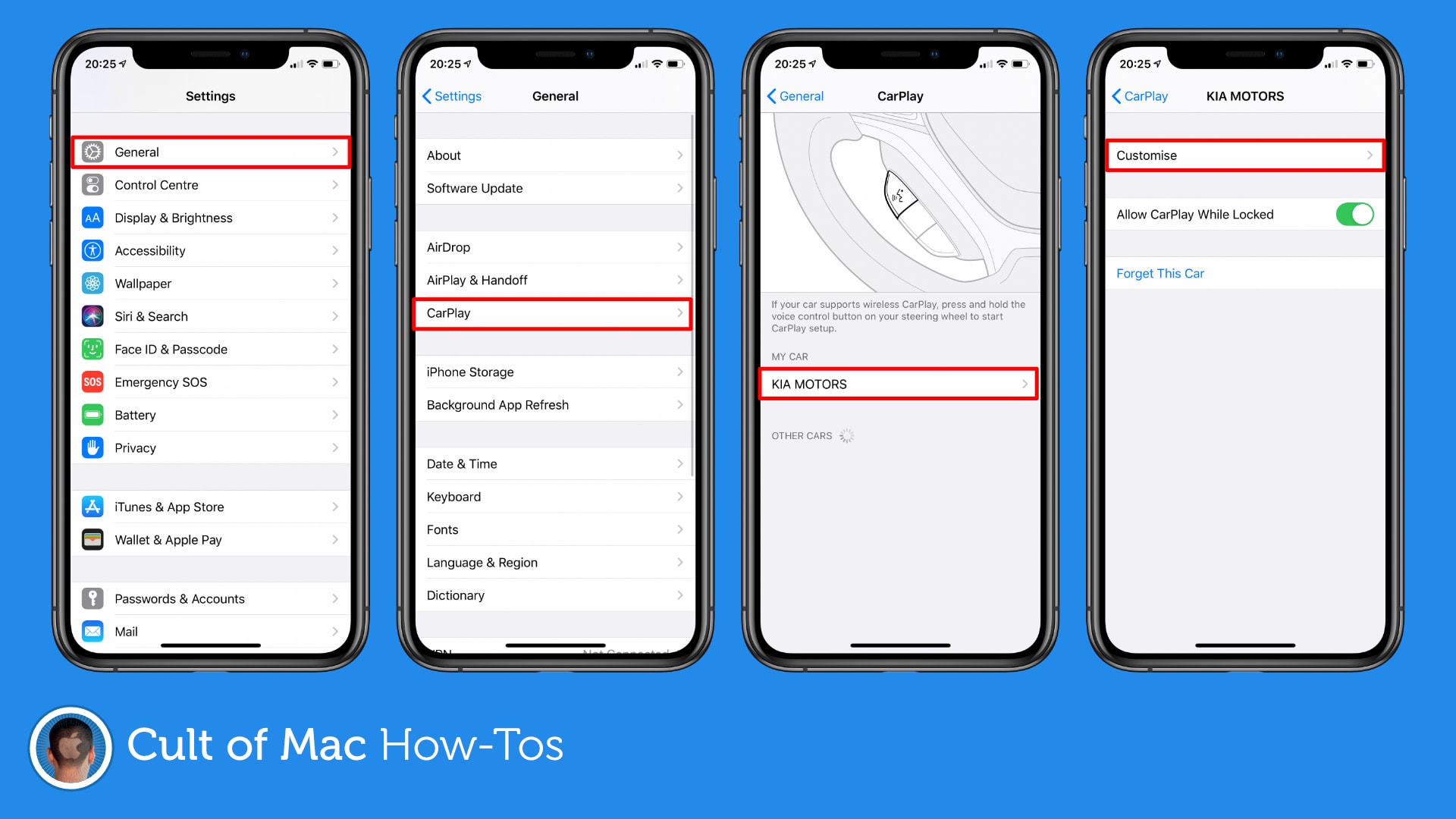 Use the handles on the right-side of each app to move it up or down in the list. To remove any you don't want to see in your car, tap the red circle on the left-side of the app's icon, then tap the Remove button.
Any CarPlay apps that aren't installed (including those you remove) will appear under More apps at the bottom of the list. If you want to add them back into your CarPlay setup later, you can do so from here.