An iPhone 7 is not the first camera you'd think about when figuring out how to get good shots of the moon. It certainly wasn't Tom White's first choice.
But after trying to get his DSLR mounted to a telescope just so, White wondered if his iPhone could do the job. The end result feels like the view astronauts would have from an Apollo command module in the moon's orbit.
White, an editorial and landscape photographer, is now hooked on photographing the moon from his backyard in the port city of Newcastle upon Tyne in England. His iMoon project captures the moon during various points of the lunar cycle and at different times of the evening or early morning sky.
iPhone moon pictures 'very straight forward'
White uses a special adaptor that holds his iPhone to the telescope's eyepiece. His borrowed telescope is a Celestron 6SE, a computerized telescope popular with amateur stargazers. It is equipped a 6-inch aperture that gathers in a high amount of light.
"After the first time I was hooked and so I wanted to capture different bits of the lunar cycle," White told Cult of Mac. "That means (being in England) I was also hostage to the weather and if there were clouds. So I decided to do it for a year and in that time would get the opportunity to shoot the whole cycle."
White downloaded the camera app ProCam so that he could record high-resolution RAW images. He sets his camera on timer so that there is no vibration when the shutter opens.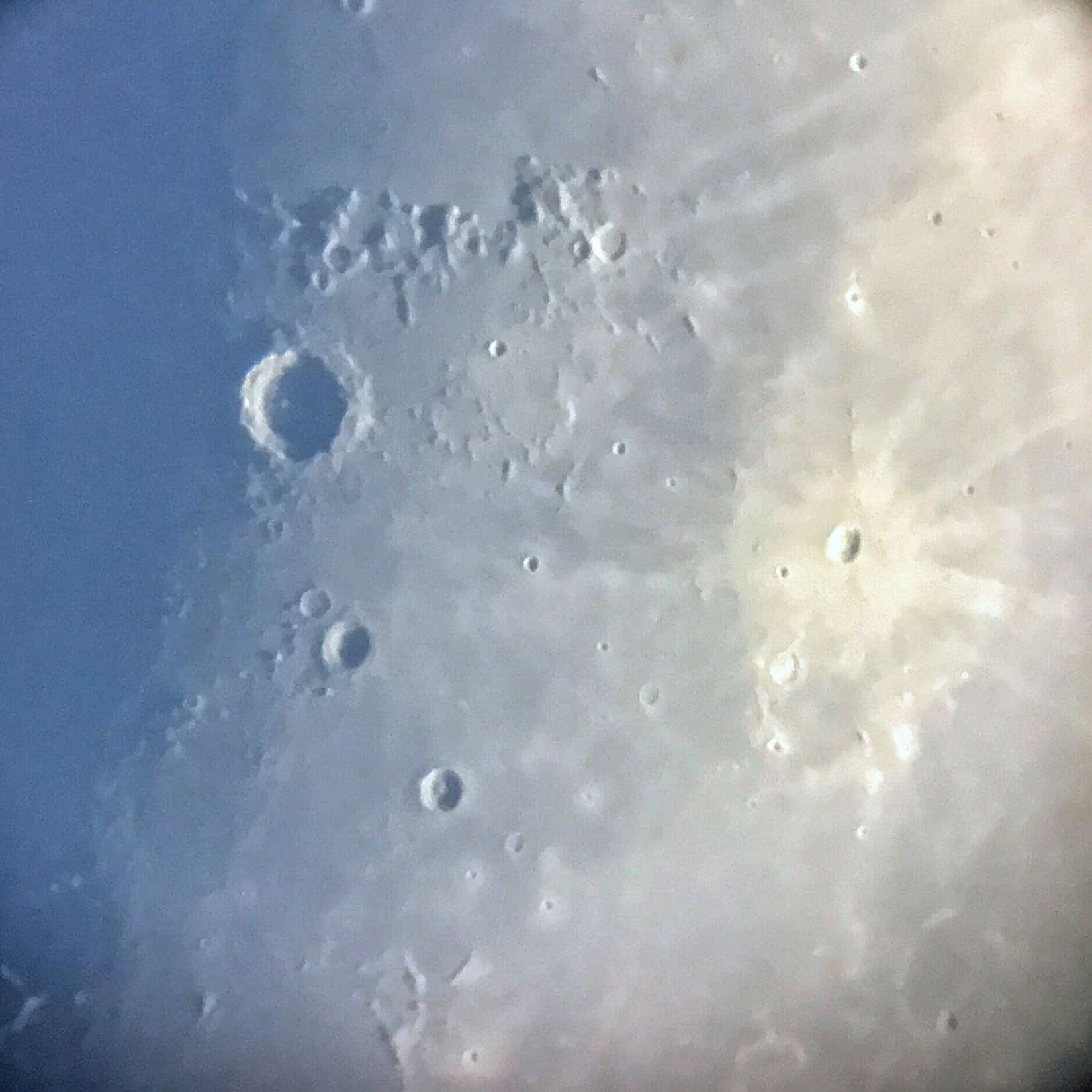 "I have a few different eyepieces which increase in magnification," He said. "So depending on whether I want to have the whole moon in shot or something closer, I pick the eyepiece I want and then get the focus right on the telescope.
"Sometimes I play with the exposure and occasionally tweak the focus but apart from that, it's very straightforward. I then would do a bit of post-processing in the app Snapseed."
You can view his iMoon shots on his website. You can also follow his work on Twitter and Instagram.