A unique selfie app, created by Google, that summons up your inner supermodel is just of one of the picks for this week's "Awesome Apps" roundup.
In addition, we've got part one of an excellent episodic adventure finally available on iOS, a sound-matching app for any guitar players out there, and an augmented reality-focused update to Facebook Messenger. Check out our picks below.
Selfissimo!
Google launched a handful of experimental — or, "appsperimental" — photo apps this week. These are each based around a different feature that's not developed enough to be considered a finished app, but are still a lot of fun to play around with.
One of the best is Selfissimo!, an automatic selfie app, which makes you feel like a model in a fashion shoot — complete with striking poses and a photographer shouting compliment ("Fantastic!" "Magnificent!") at you. The app watches your movements and, when it detects that you have stopped moving, it snaps a picture. Shift to another pose and the process repeats.
It even encourages your voguing by flashing words onto the screen every once in a while, although you can turn these off in the Settings menu if you don't want them.
Available for: iPhone, iPad
Cost: Free
Get it from: App Store
Life is Strange
An episodic adventure video game that originally debuted on consoles, Mac and PC back in 2015, Life is Strange has only now arrived on iOS. The plot revolves around 18-year-old photography student Max Caulfield, who possesses the ability to rewind time, which she uses to prevent an approaching storm from destroying her town.
The game consists of five episodes, of which just the first is currently out. If you enjoy post-driven adventure games, I can't recommend this one enough — particularly with its innovative time-rewinding game mechanic.
If you're not sure whether this is for you, you can always check out this free preview version before you dive in completely.
Available for: iPhone, iPad
Cost: $2.99
Get it from: App Store
Tonebridge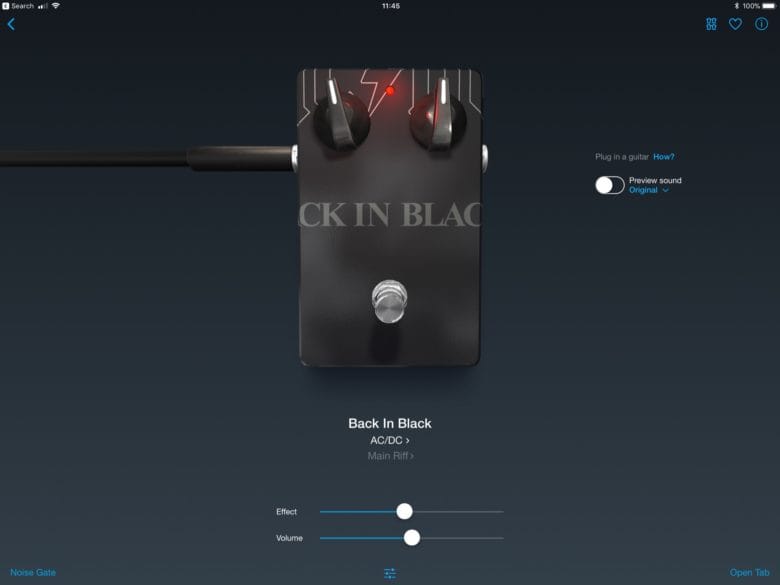 If you're a guitar player, chances are that are some point you've tried to play along to one of your favorite songs. Tonebridge caters to this audience by letting you fire it up, plug in your guitar, search for the song you want to play, and then make your guitar sound just like the one on the record.
It's more of a fun tool than one aimed at the pros, but it's well worth checking out, and considerably cheaper than some of the alternatives out there.
Available for: iPhone, iPad
Cost: Free (with in-app purchases)
Get it from: App Store
Facebook Messenger
In its latest Snapchat-inspired update, Facebook added new augmented reality (AR) features to its Messenger app this week.
Called "World Effects," the update lets you place emoji-style 3D objects in three-dimensional space via your iPhone's rear camera. Objects added include a heart, an arrow, and a robot — along with word bubbles with messages like "love," "heart," "miss you," and — making us feel old — ""bae."
To add a World Effects feature, open the Messenger app and access it camera feature. Along the bottom part of the screen is a carousel of effects for you to scroll through. Tap the one that you want, and then tap the part of the image you want it to appear next to. After that, you can move your iPhone or iPad, but the object will remain fixed in the place you dropped it.
Available for: iPhone, iPad
Cost: Free
Get it from: App Store