What better time than the weekend to try out the latest apps to hit the App Store?
Whether you're looking for a tremendous Legend of Zelda-esque puzzle game or a nifty new social network, check out our picks below.
Legend of the Skyfish
If you're a fan of the classic Legend of Zelda games then you'll most definitely want to check out the newly-launched Legend of the Skyfish, created by Crescent Moon Games. It's a gorgeous puzzle game, in which you battle your way through 45 levels and various boss battles — aided by your trusty, err, fishing pole.
Aside from the RPG-style gameplay, one of the things I love about Legend of the Skyfish are its graphics. Lots of games right now are doing the whole pixel art thing to try and replicate the 8- and 16-bit titles its creators grew up on.
Legend of the Skyfish certainly owes a debt to that era of gaming, but instead of pixellated graphics goes with hand-painted ones which look stunning beautiful on a Retina display. A strong recommend!
Available for: iPhone, iPad
Cost: $3.99
Get it from: App Store
Deus Ex GO
A continuation of the the GO game series, which has already given us pocket versions of the Hitman and Tomb Raider franchise, Deus Ex GO puts you back the shoes of mechanically-augmented protagonist Adam Jensen.
While it definitely feels recognizably Deus Ex, Deus Ex Go is more of a puzzle game than anything else: with each turn-based level asking players to reach an exit, while avoiding (or often hacking) obstacles like turrets and robots.
The inclusion of micropayments is a bit of a disappointment, but this is still a game well worth playing, particularly if you've enjoyed previous GO titles or are a fan of Deus Ex.
Available for: iPhone, iPad
Cost: $4.99
Get it from: App Store
TrackR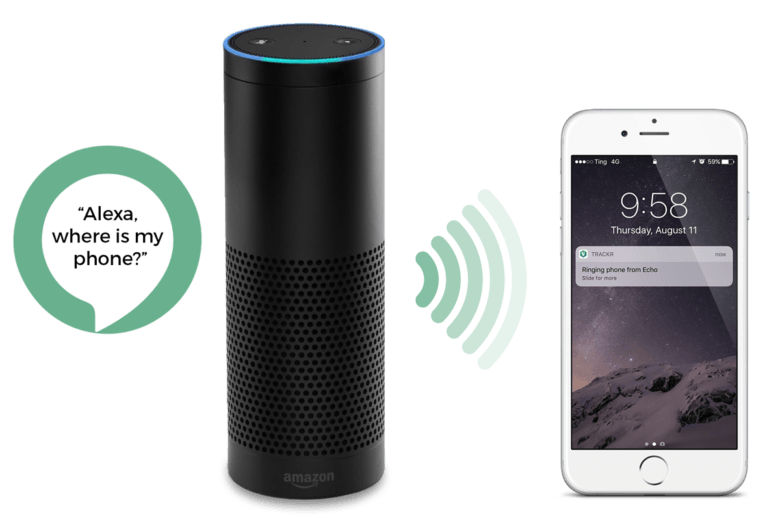 For years, TrackR has been helping us find our misplaced iPhones, iPads, wallets, keys, and more — and this week it got an exciting update for people who own an Amazon Alexa.
The update means that, for people who own Amazon's smart speaker and have the TrackR app installed, it's possible to now make your iPhone ring (even if it's on silent) by saying, "Alexa, ask TrackR to ring my phone." Useful stuff!
Available for: iPhone
Cost: Free
Get it from: App Store
Lifestage
Facebook may be the world's most popular social network, but to stay that way it needs to appeal to teens and younger users. To help with that goal, Facebook this week released a new app called Lifestage, aimed at kids aged 21 and under.
The standalone app features a more visually-oriented interface, and crucially doesn't require a Facebook account to use. In a return to Facebook's original goal of being a school-based social network, Lifestage lets users select their high school and then see profiles of both other people at their school, as well as ones nearby.
It's based around videos of things like "happy face", "sad face", likes, dislikes, best friends, the way a person dances, and more, which gives Facebook's usual profiles a fresh lick of paint in the company's bid to capture the Snapchat generation. Not literally, we should add.
Available for: iPhone, iPad
Cost: Free
Get it from: App Store