Some of the advanced features of Apple AirPods are in Beats Flex, wireless earphones that come in at a much lower price. Apple's Beats division built in 12-hour battery life, a new acoustic driver and USB-C charging. All for $49.
Beats Flex are scheduled to reach customers' hands on Wednesday.
"I'm excited to announce that Beats is launching its most affordable product ever — packed with incredible audio technology from Apple," said Oliver Schusser, VP of Beats, Apple Music, and International Content. "This will allow even more music fans around the world to experience the quality sound and design Beats products are known for."
Beats Flex use the same design as BeatsX, with a pair of earbuds cross-connected by a wire. But no attachment to an iPhone is required. At launch, there are two colors: black and yellow. Grey and blue options will debut in early 2021.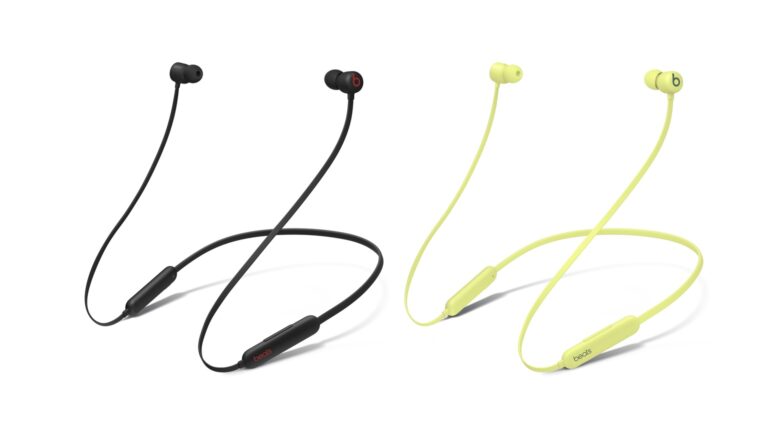 Beats Flex are surprisingly advanced for the price
Despite the low cost, these earphones include features one might expect in high-end models. They are smart enough to start playing music when they're in your ears and pause when they're placed around your neck, for example. And an advanced built-in microphone helps reduce wind noise when on calls.
Beats Flex include an Apple W1 chip so they offer one-touch pairing — power them on and hold near an iPhone or iPad to connect. And they offer Audio Sharing, so another pair of Beats headphones or AirPods can listen to the same song, podcast or movie.
As for sound, the earphones use a proprietary layered driver with dual-chamber acoustics. And an advanced digital processor tunes the audio.
Beats Flex are available now for pre-order from the Apple Store. They'll be at at authorized resellers beginning Tuesday, Nov. 20. The product starts arriving Wednesday, Nov. 21.