Happy weekend everyone! Depending on where you are in the world, your weekend is either halfway through or coming to an end, but there's always time to catch up on some of the week's best apps.
That's where we come in. We've combed through the App Store to highlight what we feel are the best, most important, or otherwise noteworthy apps and app updates of the past 7 days.
Check out our list below. You won't be disappointed!
DONKEY.APP
As you may have noticed from my daily "Today in Apple history" posts, I'm a sucker for tech history and — fine, I'll admit it! — nostalgia.
With that in mind, I had to give a shout-out to the Apple Watch version of a little game named DONKEY, best known for being an early creation of Bill Gates to show off the BASIC programming language on the then-new IBM PC in 1981 — now lovingly ported to a new platform by a dedicated developer.
Your goal is to move a car along a stretch of road, while avoiding on-screen donkeys that would threaten to impede your journey. As games go, I'd be lying to you if I said this is going to compare with the latest mobile games you can get your hands on. Heck, it doesn't even compare favorably to the arcade classics that ATARI was turning out at the time.
What it does have on its side is the aforementioned history. Back in the 1980s Steve Jobs even had Mac engineer Andy Hertzfeld examine the game's source code to see how it was written. You can read about Hertzfeld's reminiscences here. Download it and enjoy a slice of tech history!
Available for: Apple Watch
Price: $0.99
Get it from: App Store
Don't Leave It!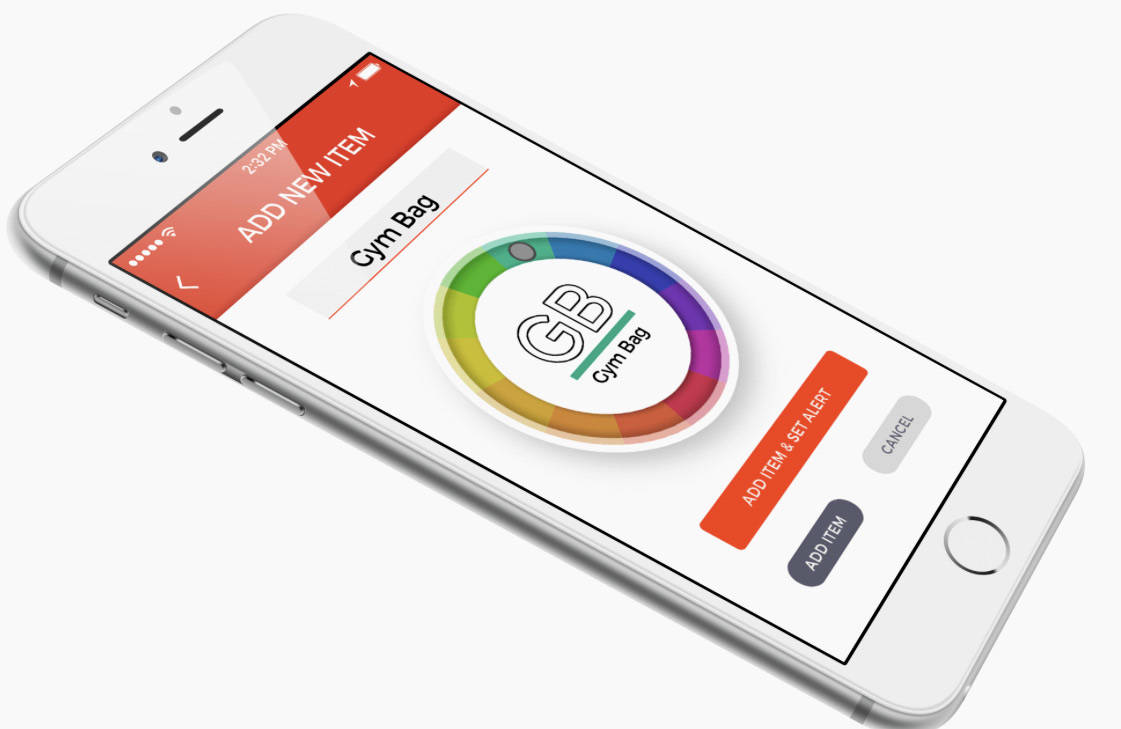 This app actually came out in November, but it was a write-up from my Cult of Mac colleague David Pierini this week which got me to try it out.
As its name suggests, Don't Leave It! is an app designed to remind you to take certain things with you — whether that be a second pair of shoes, a scarf, or something you really can't do without like tickets or medication.
The app's simple interface lets you pick from a list of 80 default items commonly forgotten, although you can also add items that are unique to you. It then lets you set a virtual perimeter around these items using geofencing technology, and from that point on it will alert you if you risk leaving them behind.
There are plenty of companies which have tried to crack this problem before, but the neat thing about Don't Leave It!'s approach is that it doesn't require any extra hardware at all — only software. The fact that it's free is a nice touch, too.
Available for: iPhone, iPad
Price: Free
Get it from: App Store
Red's Kingdom
Sure, there are always Sunday chores to be done, but nothing quite measures up to the joy of diving into a fun new game to while away a few hours in the second half of the weekend!
Red's Kingdom is a gorgeous-looking isometric puzzle game with the added twist that it's also an open world adventure game. Not having played other games like this before (are there other games like this?) the best summation I can come up with is that if you love the puzzle aspects of games like Legend of Zelda, you'll probably find a lot to admire about Red's Kingdom. And that's pretty high praise!
(As one final note, although I played this on iOS, it's also available as a download for Mac and Steam users.)
Available for: iPhone, iPad
Price: $1.99 (currently reduced from $3.99)
Get it from: App Store
GarageBand
Apple's GarageBand got a significant update this week with the addition of Alchemy, a favorite synthesizer of Logic Pro users for years. Adding it to GarageBand provides over 150 patches for genres like EDM, Hip Hop, Rock, Indie and Pop.
Other updates in GarageBand 2.2 include new Multi-Take Recording, so you can get multiple passes to capture your best performance and find your favorite take.
The audio recorder has additionally been redesigned with one-tap vocal effects like pitch correction, distortion and delay, and there's a new sound browser which makes it easier to find instruments.
Available for: iPhone, iPad
Price: $4.99
Get it from: App Store