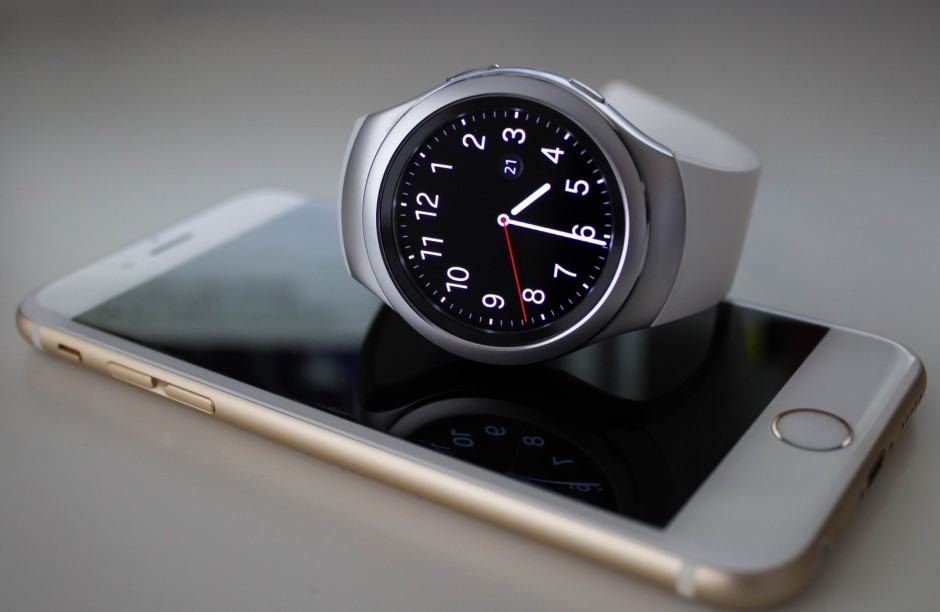 Samsung's new Gear Manager app for iOS, which will let you pair an iPhone with the Gear S2 smartwatch, has leaked out ahead of its official debut.
Testers say the app will bring a surprising amount of functionality, allowing users control music from their watch, and even sync new faces to it.
Samsung has already confirmed that it will be making the Gear S2 compatible with iPhone; it just hasn't told us when, or how well the two devices will work together. But thanks to this leak, we know now the Gear Manager app for iOS is close, and some of the features it will offer.
We assumed the experience would be somewhat similar to pairing an Android Wear watch with iOS, with basic functionality — like the ability to see incoming notifications — but not much more than that. You can't even send new faces to a Wear watch from your iPhone.
But you'll be able to do more with the Gear S2.
According to one user, who uploaded the Gear Manager app for iOS to Vietnamese forum Tinhte, the Gear S2 will let you control music, interact with calendar alerts, track your fitness, and more. You will also be able to download new watch faces on your iPhone.
Although not every feature will be ported over, then (we won't see Samsung Pay on a Gear S2 connected to an iPhone), it sounds like Samsung has done a good job of making the experience as good as it can be with Apple's restrictions.
Sadly, you can't side-load iOS apps as easily as you can install Android apps, so this Gear Manager IPA file is pretty much useless to most of us. You may be able to install it on your device if it's jailbroken, but we don't recommend installing untrusted apps.
Other users on the Tinhte forum have tried it and report that it is working, so it looks like an official release is very close now.