Now more than ever, we are able to manage our anxiety over a dead iPhone battery. There are plenty external power banks and battery cases on the market, but even those need to be charged.
The AMPWare Case revives a dead battery much like your great grandfather started his horseless buggy – with a hand crank.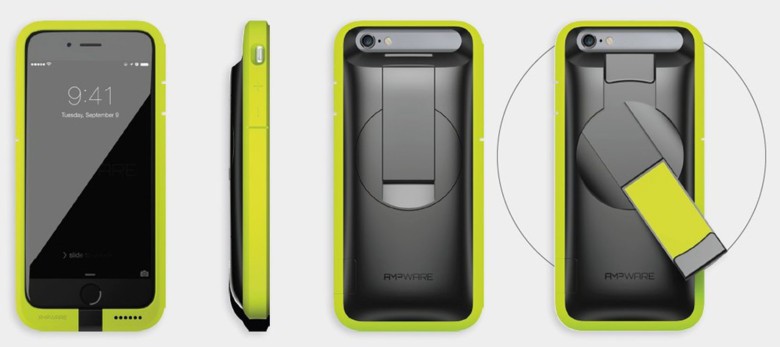 Available for pre-order now for the iPhone 6 and 6s, the AMPWare case keeps the charging crank discreetly tucked in and flush to the back of the protective bumper case. AMPWare's developers say a good five minutes of cranking can generate about an hour of battery life under normal use or five hours on standby.
Hand power for electronic devices is not a new concept. There are hand-crank radios, especially important during natural disasters. The non-profit company OLPC, an acronym for One Laptop Per Child, has been providing portable computers since 2005, starting with a hand-cranked laptop that could be sold for $100.
In 2013, Cult of Mac featured an external battery made by Eton with a crank that sent power to your a iPhone.
The founders of AMPWare, Mark Gabriel and Erik Durr, said the case is inspired from being separated from loved one in 2005 during Hurricane Katrina. They relied solely on cell phones to keep in contact but grew frustrated when they couldn't always find a way to recharge their phones. Gabriel got the inspiration for a crank cell phone from the crank radio he carried for news updates.
The AMPWare case is 18.5 millimeters in thickness, weighs 110 grams and has five volts with a maximum current of 1000 milliamps.
It comes in three colors – Black (the Shadow), bright green (Sport) and olive green (the Ranger). The case is available for $79 on the company's website.