One click and your digital life gets stored in the Cloud. Where or what that is exactly is a mystery to most of us. Two startup companies are producing products aimed at the segment of the computing population that doesn't want to save pictures, videos and documents to large cloud-based servers.
These products let you create your own cloud to store the personal stuff.
Helixee by novathings is an external hard drive with up to 2 terabytes of storage that can be accessed from any device anywhere with the assistance of an app. Lima is a small adapter plugged into a more conventional hard drive that you get into from any location.
The cloud is shorthand for storage and other shared computing systems provided by a third party. Apple users are constantly backing up their pictures, video and documents to iCloud. Cloud computing has been around since the 1960s, but only recently entered the consumer consciousness as personal computing became more mobile and the devices like smartphones, tablets and now watches became more sophisticated through powerful apps.
Most of us use some sort of cloud services even if we don't realize it. If you use a fitness tracking app, your record of steps, heart beats and personal times doesn't take ups storage space on your device. It is accessed from a server run by that particular tech company.
But some still feel squeamish about trusting the oft-misunderstood cloud to take care of our precious memories. Others are uncomfortable with sharing on broader social media platforms and search for ways to share without attaching a jpeg to an email.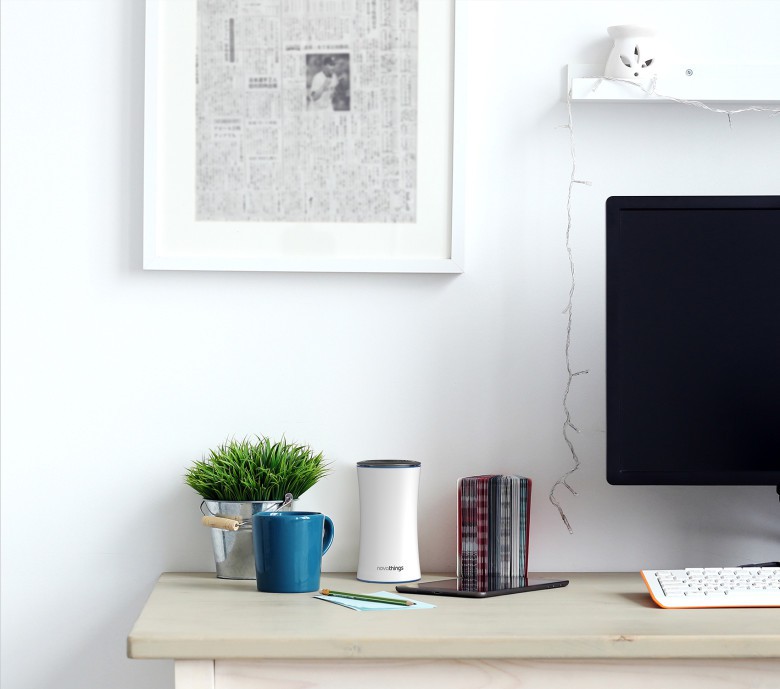 Helixee describes itself as a kind of automatic "piggybank" for those precious files. Shaped like a stylish travel coffee cup, Helixee connects wirelessly to our devices and, with the assistance of an app, instantly backs up our content as soon as we create it.
You can even grant close family and friends permission to see certain files in your Helixee cloud. Your data is secure because of encryption that gives control and access only to the primary user.
Helixee just launched on Kickstarter today to raise funding for production. Helixee has 1 and 2 terabyte models, the first for $169 while the second runs $226. There is a more affordable model called the Sub-Zero without the built-in hard drive. It can be plugged into a conventional hard drive that allows you to share and get access to your files remotely.
Fresh off a successful Kickstarter campaign earlier this year, Lima is an adapter that plugs into a hard drive, working much like the Helixee Sub-Zero. It's slightly bigger than a Bic lighter.
Lima uses TLS, a military-grade encryption for communications between your devices. With the Lima app, pictures and video automatically upload to your hard drive at home without taking storage on your device. Store movies and music on your hard drive and access it from phone or tablet without taking up storage on the device.
You can purchase a Lima unit for $99 from the company's website.