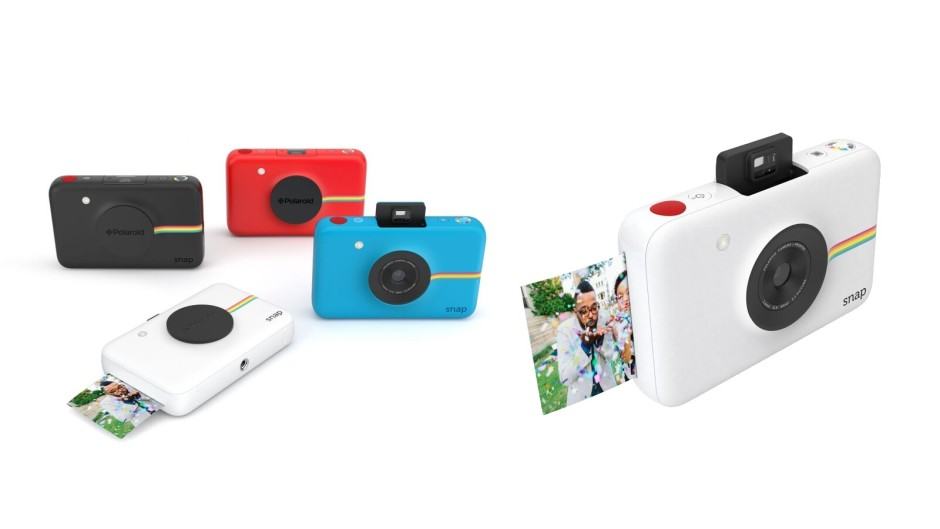 The Polaroid Snap is a new 10-megapixel camera that instantly prints out photos you take without any ink. It works with ZINK paper that produces 2-inch-by-3-inch prints and essentially lets you keep physical copies of photos you'd put on Instagram and probably quickly forget about.
Believe it or not, it's also pretty affordable.
This post contains affiliate links. Cult of Mac may earn a commission when you use our links to buy items.
The camera made its grand debut at Berlin's IFA trade show. The device uses up to a 32GB microSD card and includes three settings: black and white, color and vintage — the latter places a border around the image for nostalgic effect mimicking old Polaroid cameras.
Unfortunately, the Polaroid Snap operates totally offline, so you can't connect it to your smartphone or grab images directly from Instagram. That might be OK, though, because it's still perfect for people who enjoy the charm of Instagram plus the permanence of printed photos.
If you are looking for something online, consider the Polaroid Zip printer instead, which wirelessly prints photos from your smartphone using the same paper and format.
Whether you "zip" or "snap," the photos are pretty small, so don't expect to frame any portraits using your prints. A 50-pack of tiny ZINK photo paper goes for $24.99 on Amazon. If you plan on taking a lot of photos, get ready to shell out quite a bit for the paper on a regular basis. But hey, at least you won't need ink, as both devices use the aptly named Zero Ink technology.
As for the Polaroid Snap itself, you can grab it when it starts shipping next quarter for $99 — not a wallet-buster at all. It'll come in black, white, blue and red.