Chris Toy was an Everquest geek in the early days, playing the addictive open-world video game somewhat obsessively.
It wasn't slaying the monsters or leveling up that really motivated Toy, but the social aspects of the game.
"I was honestly pretty isolated," the Hong Kong native told Cult of Mac by phone, "and talking to people via Everquest or World of Warcraft felt better than talking to real people."
That's when he realized that being able to text chat with other people wherever they were was the future of messaging, and perhaps even communication itself. Fast-forward to now, and Toy and a high-tech team living in San Francisco have created Bindle, a new group-messaging app designed to create this very same future.
The vast majority of U.S. adults that own a cellphone use the device for text messaging. Group messaging, though, is pretty awful most of the time. There's always one person that can't figure out how to reply, another that blows up your phone constantly, and many more people who just straight up opt out, leaving a group message on Facebook or iMessage almost as soon as they're added to it.
Group messaging is a frustrating experience for many people, and Toy knows it. Based on his early experience with in-game chat, where everyone could communicate no matter what they were up to, he set out to create a new app to solve some of those problems.
Bindle is the first attempt. It's a group-messaging app that lets you connect with people in chat rooms, but on your mobile device. It's easy to get people you don't even know to join in, as the "rooms" are built around hashtags. Want to set up a chat room to talk about your obsession with toy cars? Just make a #toycarUSA room and invite your friends via text message, Facebook, Twitter or in person.
The problem with any new messaging app, for groups or otherwise, is that the marketplace is saturated. Many folks are more than happy with built-in options, like iMessage, or buzz-worthy apps like WhatsApp or SnapChat.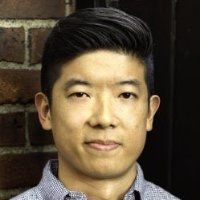 With Bindle, Toy and his team aim to offer a seamless, easy-to-use communication platform with enough features to break through the buzz.

Even if that doesn't happen, Bindle is a pretty great little messaging app, offering private messages via whispers, emotes, an integrated image and animated-GIF search, and a notification system that only works when other users type in your @name, like in Twitter. That way, your phone won't go crazy when all your buddies in #ANCFoodies start talking about the latest new gastropub downtown.

"That's why everyone turns those group messages off, because everyone gets a notification, every time," says Toy.

Bindle is packed with useful features. You can add members via hashtags, send invites to their Bindle name, set notifications to only happen when you get a mention in the chat and more.

Ultimately, Bindle offers you a way to stay connected to people, no matter where they are. That Facebook friend you only know online, that gaming buddy whose real name isn't FragFest95 or the cute girl at work you talk to all the time but still can't ask for her phone number? Bindle lets you connect to all those people, at once, seamlessly.

The only thing missing here, in my opinion, is a Web- or computer-based app that lets you connect with these chat rooms on your Mac. "That's definitely in the plan," says Toy.

He hopes that Bindle, like the little blanket on a stick we all know and love, will be the place you keep all your important stuff to take with you always.

"That might be unnecessarily romantic," Toy says, "but that is my hope." Here's hoping that Toy's little digital hobo dreams come true.

You can download Bindle from the App Store for free and make your own group chats suck less.