Apple is set to open its second brick-and-mortar retail store in Turkey, according to Turkish website ElmaDergisi.
The store is allegedly planned to open this fall, around the same time as Apple's long-awaited iPhone 6 is set to hit shelves. It will be located in Istanbul's upmarket Akasya Shopping Center, a shopping mall known for its major brand stores.
Leaked photos show the store's glass exterior and Apple logo, while workmen lay out the wooden tables and flooring: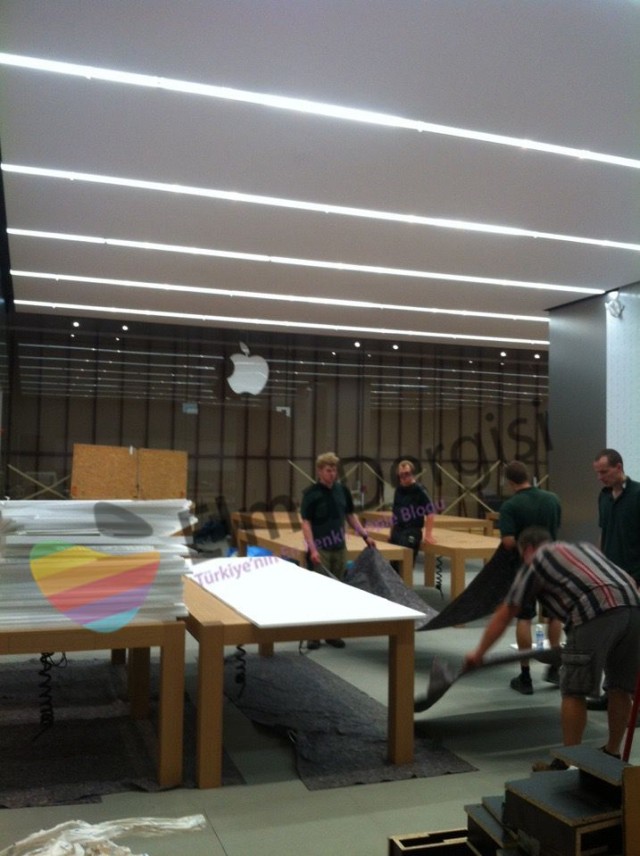 Apple's first Turkish retail store opened on April 5 this year, featuring a stunning cuboid glass exterior, similar in style to the glass installations at Apple Stores in New York and Shanghai. It is located in Isanbul's high end Zorlu Shopping Center.
According to the website Patently Apple, the company also plans to open an Apple Store in Turkey's capital city of Ankara, sometime during 2015. In addition, it reportedly plans for another 2015 brick-and-mortar store in Turkey's third largest city, Izmir.
This move to bring the total number of Turkish Apple Stores to four follows on the heels of Turkey getting its own online Apple Store the previous November, as well as Apple receiving a visit from Turkish president Gül to discuss a deal that could see the 15 million iPads introduced to Turkish schools.
Source: ElmaDergisi
Via: ifoAppleStore