Cyclemeter, long my favorite iPhone app for tracking and recording my rides using GPS, has been updated to support the iPad. This makes it — as far as I know anyway — the only app which will natively turn your iPad mini into a dash-mounted in-flight computer for your bike.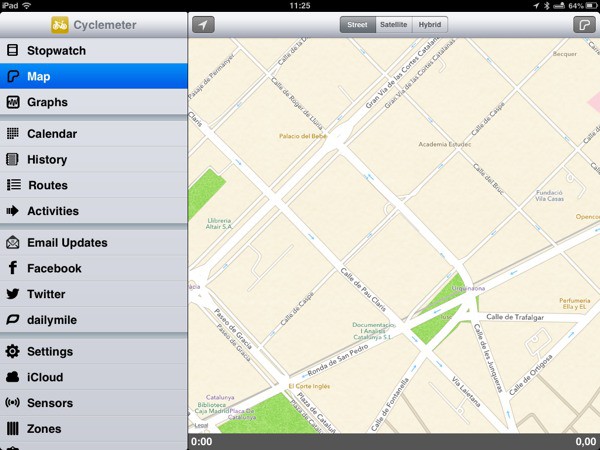 Here are the release notes:
> + Native iPad Support, free to all customers.
+ > Automatic iCloud syncing between your iOS devices.
+ > Improvements to Facebook posting
+ > Power meter support.
As you can see from my screenshots, the app takes a practical approach to UI design: when using it on the iPad it just sticks the iPhone view over to one side, kind of like using an iPhone simulator on the Mac. This is fine, I guess, if a little lazy. On the other hand, it means you don't have to re-learn the UI.
The update is available now.
Source: [Abvio](http://www.abvio.com/2013/01/24/9/)