The U.S. Patent and Trademark Office has granted Apple a patent that covers its controversial iTunes logo that first made its debut with iTunes 10 in September 2010. The company's late co-founder and former CEO Steve Jobs is credited as one of the logo's designers, and the patent covering its design first filed for in October last year.
The logo in question received heaps of criticism when it first launched alongside iTunes 10. While some of us — me included — welcomed the design change, others despised it. So much so that designers emailed Jobs to tell him how they felt about it, and websites began publishing tutorials on how to revert to the old icon.
A parody account was also set up on Twitter to broadcast witty messages defending the new icon, with tweets like: "Everyone's so quick to judge me. I don't judge you and that shitty, hipster music you listen to."
But now that we've lived with the new icon for a year, it seems most of have grown to love — or at least accept — it. And let's face it, there are worse icons for media players out there.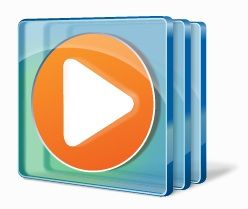 Via: Patently Apple