We've got just the thing to follow our Gifts for the Working Stiff section of our 2011 Holiday Gift Guide: This time around, we're hooking you up with Gifts for Kicking It. So grab your fun hat (and maybe your shopping mouse) and check out this list of awesome gadgets that make it a party.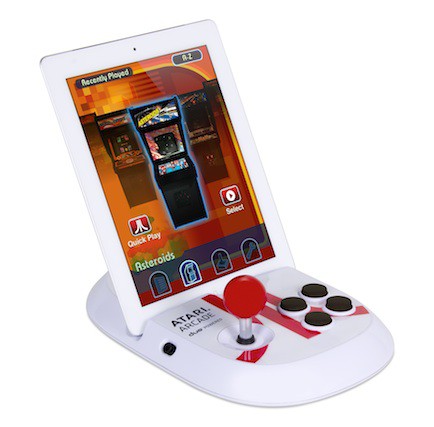 I used to have a friend with the original, full-on Asteroids arcade cabinet. He ain't got nuthin' on this though; and I'll bet he paid a boatload. Just pop your iPad into the Arcade, download the  free Atari's Greatest Classics iOS App and bango — instant tabletop arcade. The app itself is pretty amazing, and is your gateway to over 100 amazingly authentic classic Atari arcade and 2600 console games. Comes with Missile Command for free, after that the games come in sets of four for a buck.
What's the one thing the iPad is missing? That's right, Karaoke. Well, not anymore — the Soulo Digital Wireless Karaoke Mic comes with a free app that lets you download songs (at a buck each) to your iDevice and sing along; and you can even shoot a video of your whole Glee session from the app. It works with both the iPad and iPhone, though we think the iPad would be a much better for reading words off of. There's also a less-expensive, $79 wired version (pictured above).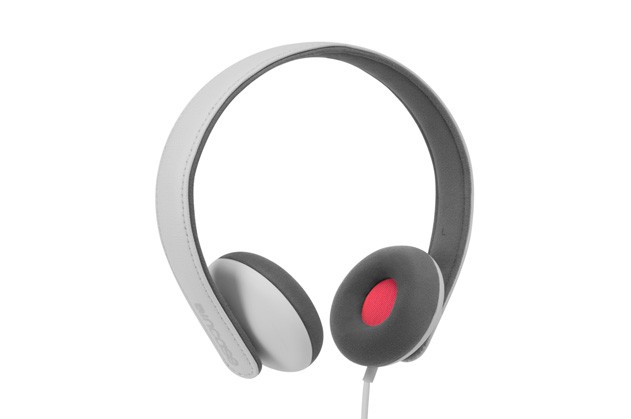 Incase have been tearing it up with their series of four new, gorgeously designed headphones. The Reflex is second down from the flagship Sonic, and like the rest of the series, the supra aural, control-talk equipped Reflex is designed with all the Jony Ive mojo the case maker could muster — but at about half the price of the great-sounding Sonics (full review of the latter up soon). If they sound even half as good as their bigger sibling (which by all accounts they do), the Reflex should be the sleeper hit of the season.
This has got to be the most festively stylish, party-all-night iPad sleeve we've ever seen. Though you'll find the i-Envelope available online from Roots, you won't find it in this daring Scarlet Sparkle version — but you might be able to find at your local Roots dealer. Push comes to shove, it can always be special ordered from Roots through a dealer for an extra $25.
Philips have been on fire with their line of Fidelio docks (we couldn't get enough of their Blueooth-equipped DS8550). The latest is their take on AirPlay — the wireless, beautiful, sculpture-like SoundRing. besides the stunning looks and ability to stream music, it's got a battery, so the party can move anywhere. Don't forget to download the free Fidelio app for added functionality.
These bad boys are the top-of-the-line from Monster's Clarity series. Besides being covered in a thick coat of high-gloss automotive finish, they're tuned for electronic media and equipped with a whole host of easy-input audio jacks, so the happy recipient won't have to spend all Christmas morning setting them up. There's even an iPhone dock on the top.