We've all seen those copycat iPhones that come out of China, the majority of which can usually be identified as counterfeit within a few seconds. However, when it comes to faking Apple stores, China does a pretty damn good job.
Apple only has a handful of retail stores in China, so one savvy businessman has decided to build his own. However, he didn't go down the Apple authorised reseller route as you'd expect — he literally ripped off Apple's own stores.
From the outside, a large white glowing Apple logo hangs above the familiar glass doors. Inside, employees walk around in blue shirts, emblazoned with a white Apple logo, accompanied by an Apple name tag around their necks. The floors are wood and stone, depending on which area of the store you're stood in, and the latest Apple products sit on wooden tables for customers to play around with — complete with Apple's patented product label holders.
Just like your local Apple store, the white walls are home to Apple posters that feature the iPhone 4, the iPad 2 and various Macs. Other walls are filled with accessories and software. What's even more impressive is there's even a mini Genius Bar, an area for kids to play with iPads and Mac, and a twisted staircase, similar to that which leads into Apple's iconic New York City store on Fifth Avenue.
Other than its most blatant faking, however, what's most worrying about this "Apple Store" is that its employees genuinely think they work for Apple, according to Bird Abroad:
We struck up a conversation with these salespeople who, hand to God, all genuinely think they work for Apple
There are reportedly three of these fake Apple Stores within a 10 minute walk, one of which isn't as convincing as the other two, carrying a misspelled sign that reads "Apple Stoer."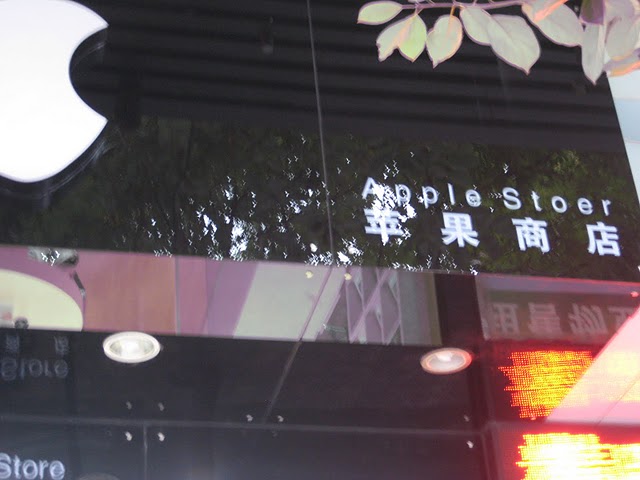 Check out more photos on the next page.