It's been an unmistakable trend for the past five years: iPhones are getting physically larger. Given the popularity of "phablets," that makes perfect sense — but it's not for everyone.
One of those people is designer Dongjae "Krystofer" Kim. Kim recently put together a concept design for what a mini version of the current iPhones might look like. And it's actually pretty darn neat. Check it out below.
Kim said his iPhone Mini concept was born after he saw a kid trying to answer a Plus-sized iPhone call. Another point of inspiration was watching an elderly person struggling to reach the top part of the screen.
The idea, therefore, was to design a smaller, less powerful, cheaper iPhone that's capable of calling, texting, a few core apps, emergency capabilities, and one or two other features that would count as bare bones here in 2018. "At this size and shape, your thumb could reach all corners," he notes. "It would be light and could fit into any pocket unlike the new line-up out from Apple."
Think different. And smaller.
It reminds us a whole lot of this cute new Palm phone, recently launched by a San Francisco startup. That phone has similarly modest aspirations — with the main selling point being the diminutive form factor.
Could I ever see Apple going in this direction and actually launching an iPhone Mini? Not for the foreseeable future. With the smartphone market slowing down, Apple has switched to a strategy of selling fewer phones at a higher individual price point.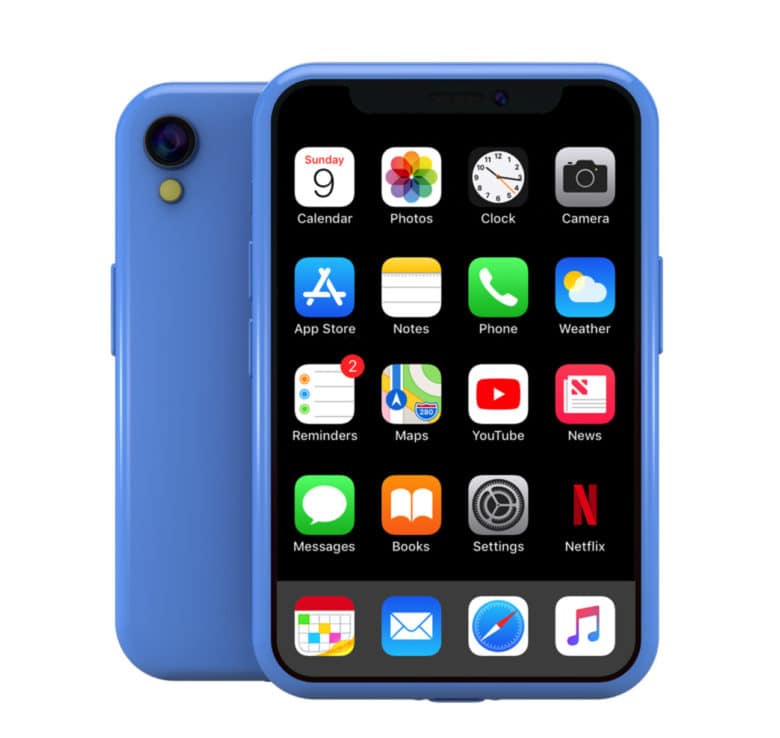 There's also evidence to suggest that people with larger phones are more likely to use their phone for entertainment purposes. With Apple relying more than ever on its growing Services division — including a spate of upcoming original TV shows — it probably wants to keep eyes glued to its screens. This would, after all, explain why Apple scrapped its rumored iPhone SE 2 handset.
Still, for those of us who prefer the smaller iPhone form factor of earlier models, an iPhone like this would be a welcome option. If only to go alongside iOS 12's Screen Time option as an iPhone we could happily hand to our kids without worrying so much about them becoming smartphone addicts.
Would you buy a handset like this? Let us know in the comments below.