Super Badminton 2010 by Rolocule is the one and only 3D badminton game available in the App Store for iPhone & iPod Touch. Despite no current competition, this game still boasts "hyper-realistic physics," HD quality graphics, a slick UI and realistic sound effects, all of which go towards keeping Super Badminton at the top of its game.
What It Is:
Super Badminton 2010 is the first to provide fans of the sport with a badminton game for the iPhone & iPod Touch. It features 8 badminton players, each with unique strengths, 3 tournaments and 4 3D stadium courts. There are 3 game modes including Quick Play, Exhibition and Tournaments, and 5 difficulty levels to cater for beginners and professionals alike.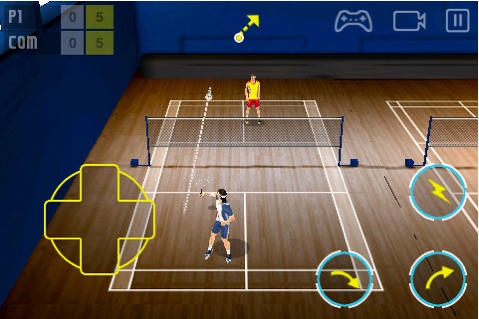 What's Good:
With a variety of players to choose from, different game modes, and a choice of difficulty levels, Super Badminton certainly doesn't offer the bare minimum and it's not a game you'll quickly get bored of. The menus are clear and easy to navigate and you can get in to a game quickly if you just want to pick-up-and-play. The visuals are good and offer nice, bright 3D gameplay.
What's Bad:
At the time of writing this review, version 1.0 is rather buggy and is pretty much unplayable unless you choose to play the hard or super-hard difficulties. I have been assured by developers, Rolocule, that an update is currently on its way, however.
The control system is pretty tricky to get used to – as well as a d-pad to control your player, tilt controls are used to direct each shot. Although this is a popular control system on the iPhone & iPod Touch, it would be nice to have the option to turn tilt controls off and just use the d-pad if you're no good at multitasking like myself.
There is currently a lack of multiplayer mode which is always disappointing with sporting games. I think a multiplayer option, whether local or online, offers so much more gameplay. And who doesn't have fun beating their friends? It's worth noting, however, that multiplayer could be introduced in a future update.
Conclusion:
From what I could play of Super Badminton 2010, I really liked. Unfortunately, though, the initial bugs make it really hard for this game to be enjoyable at the moment. I don't want to dwell too much on those, however, because I think once an update has been released, this game will be well worth its $4.99 price tag, especially as it's the only offering for all the badminton fans out there.