One of the cool things that your iPhone can do is tag your photos with geolocations. That way, you'll know where you took the photo in addition to having the photo.
With iOS 7, you can also see your photos on a map, which is all sorts of fun if you travel a bit and like to take vacation photos while you're there.
It's easy to enable and access, too, which is a good thing.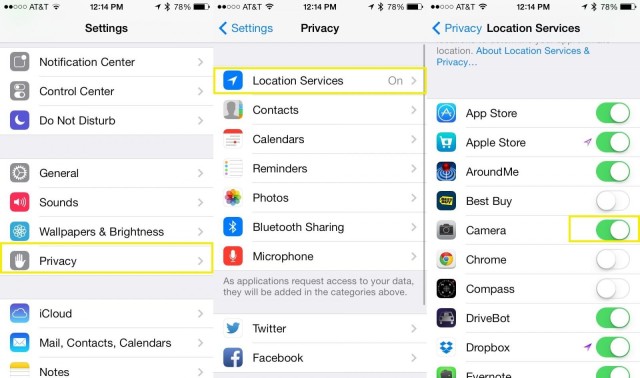 First of all, you'll need to turn on Location services for your Camera to allow your iPhone to save that data along with your photos.
Tap into Settings, and then tap on Privacy. Next, tap on Location Services and make sure they are on. If they are already on, swipe down to the Camera app icon and toggle that switch to ON as well.
Now when you take photos the location data will save along with them.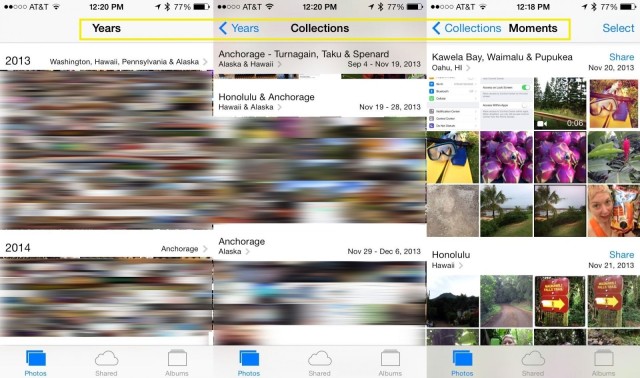 Tap into your Photos app, and navigate to the Years, Collections, or Moments views. You'll see a heading above each section with where those photos were taken. Tap on the location header, and all the pictures from that section will appear on a map.
You can then pinch in or out to see the pictures in more specific or more general locations on your map. Not all of this location data is exact, of course, as I found a picture I took in Honolulu showing up somewhere out in the water around the island.
Even so, though, it's fun to relive the pictures with some location data involved, and I can see this being really helpful to someone who needs to keep track of where they took pictures for more business reasons, as well.
Via: Apple