Early benchmark tests conducted on Apple's new iPad have confirmed that the third-generation tablet is the first iOS device to get 1GB of RAM, double the amount packed into its predecessor. Its new A5X processor, however, clocks in at the same speed as the A5 chip.
iOS hacker Sonny Dickson posted a message to Twitter that read, "Awesome! The new iPad has 1GB of Ram!" His message was accompanied by a screenshot taken from the Geekbench 2 app, which backs up his claims.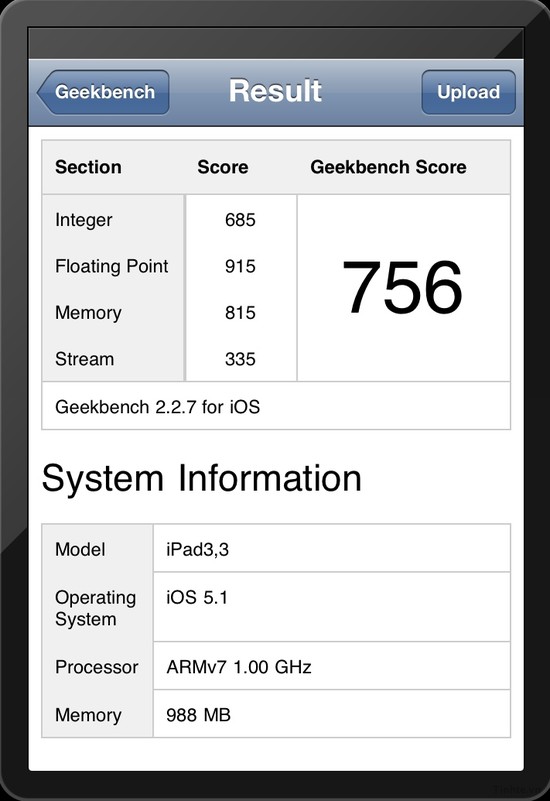 The new iPad achieved a Geekbench score of 756, according to Dickson's screenshot, which is slightly higher than its predecessor which scores 751. In comparison, the original iPad scores just 618. Despite the slight improvement, the new iPad's A5X processor clocks in at the same speed as the iPad 2's A5 chip.
That's hardly surprising, however, given that Apple only improved its graphical capabilities to power that Retina display.