(You're reading all posts by Truman Au)

About Truman Au
Truman Au is a writer based in Hong Kong. A tech enthusiast who loves gadgets, music, movies, games and all other nerdy yet stylish things. Find him on Twitter: @truman1024
(sorry, you need Javascript to see this e-mail address)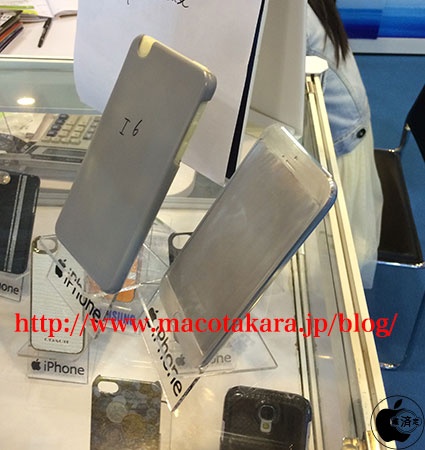 This mockup of a case suggests that Apple might be working on a successor to the iPhone 5c, the cheaper iPhone that supposedly flopped.
On display at the Hong Kong Electronics Fair, the case appears to be designed for a large-screen iPhone. But that phone does not appear to be the iPhone 6, which is all but officially confirmed to be bigger than current models. The Hong Kong case has a slot on the back only for a single camera flash, suggesting that it's designed for a successor to the iPhone 5c, which is equipped with a single flash. The iPhone 5s has a double flash.
This story first appeared in Cult of Mac Magazine.
To the surprise of many, Apple added a very un-Apple-like color choice for the iPhone 5s – gold.  The glimmering device seems to clash with Apple's modern, subtle style and was immediately hated by many fans around the world, who called it downright gaudy.
Yet the gold iPhone is tailor-made for a particular group of people in China, where it has become a beacon for the nouveau riche as well as a way to deride them.