Over at Etsy, Jositajosi is selling a selection of lovely hand-sewn cases for MacBook Air and iPad, using authentic Scottish tartans.
The designers (based in the Basque region of Spain) told me their work began back in 2008, when they went looking for cases and found only "a depressing plethora of cheap, mass-produced, plastic, low quality products."
The brand name "jositajosi" comes from a popular Basque children's song about sewing. means "sewing & sewing" in Basque language.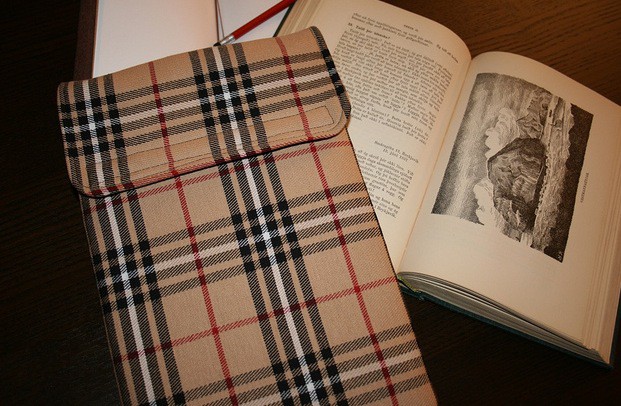 And why Scottish tartans?
"We've always been fascinated by classic, elegant, timeless, high quality materials, and our customers have told us many times that they agree. When we started to brainstorm designs and fabrics for our new products, we decided to recover this traditional feeling that only patterns that have been in use literally for centuries can generate."
The cases have a soft inner lining to protect your device, and a Velcro-fastening flap at one end. The Air case will cost you $70, or you can pick up an iPad one for $30.