An app that uses AI to ensure any pictures you want to keep hidden stay that way is just of one of the picks for this week's "Awesome Apps of the Week."
In addition, we've got a great app that saves you waiting in line (like for an iPhone X, for instance), a fun zombie-themed augmented reality survival game, and three new characters in one of the year's best iOS fighting games. Check out our picks below.
Placer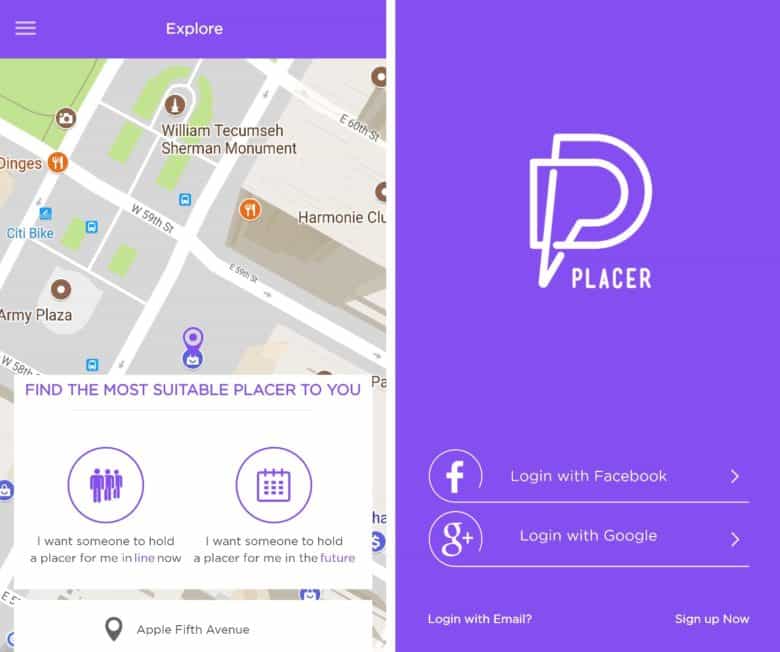 This entry is presented by Placer.
With the drool-worthy iPhone X coming soon, plenty of us are plotting to get one in our hands as soon as possible. But let's face it, the biggest drag of getting the latest and greatest Apple devices is standing in long lines.
If you're in New York City, you don't have to. That's thanks to a new app called Placer. Looking to scoop up the new iPhone X when it drops November 3? With this app, you can pay a line-sitter (or "Placer") to hold your spot in line. Then, when the doors open, just switch out places with them. Alternatively, you can arrange to have them buy the iPhone for you, and schedule a person-to-person delivery for later.
Think of it like another version of ride sharing, only this time it's line sharing. And this isn't just for the Apple store. You can use Placer to save yourself from lines for everything from cronuts at Dominique Ansel Bakery, to same-day Broadway tickets at the TKTS box office in Time Square. And if you have some time to kill and want a little extra cash, you can easily switch to Placer mode within the app.
Available for: iPhone, Android
Cost: Free
Download from: iOS App Store and Google Play
ARZombi
If you're looking for a fun game demo of what ARKit can do, ARZombi is worth a download. In this survival horror game, you're thrown into an undead home invasion scenario.
You face off against 3-D zombies in search of brains. Try to fend them off with a range of weapons, while boarding up your windows and doors to strengthen your defenses. According to its creators, additional updates will add multiplayer and story modes. For now, it's a bit more basic than that, although it certainly has a charm to it.
Available for: iPhone, iPad
Cost: $0.99
Download from: App Store
Nude: The Sexiest App Ever
With a tagline like "The Sexiest App Ever," how could you not be interested in this entry on the list? In fact, Nude performs a valuable task for anyone who keeps certain "compromising" racy photos on their phone they may want to take extra steps to keep private.
It works by using AI to scan through your photos for naked pics, then placing them in a private vault, deleting them from your camera roll, and ensuring that none of them make their way to iCloud. It will even track attempts to get into your photo vault, and can additionally be used to protect sensitive images such as credit card, ID or driver's license images.
Available for: iPhone, iPad
Cost: Free (with $10 annual subscription or $1 per month)
Download from: App Store
Street Fighter IV Champion Edition
This surprisingly great port of Street Fighter IV: Champion Edition for iOS launched over the summer, but its creators have been working hard to keep it in the news. This week it added the characters Rose, Juri, and Elena, joining the fan favorite characters Evil Ryu, Guy, and Gouken who arrived in a previous update.
There's also a new feature which means that, should a multiplayer opponent "rage quit" mid-fight, the CPU will take over so you can finish your bout, thereby giving you a more satisfactory outcome. Finally, it dropped the price from $4.99 to $1.99, which will hopefully be enough to win over a few of the thriftier players out there.
Available for: iPhone, iPad
Cost: $1.99
Download from: App Store