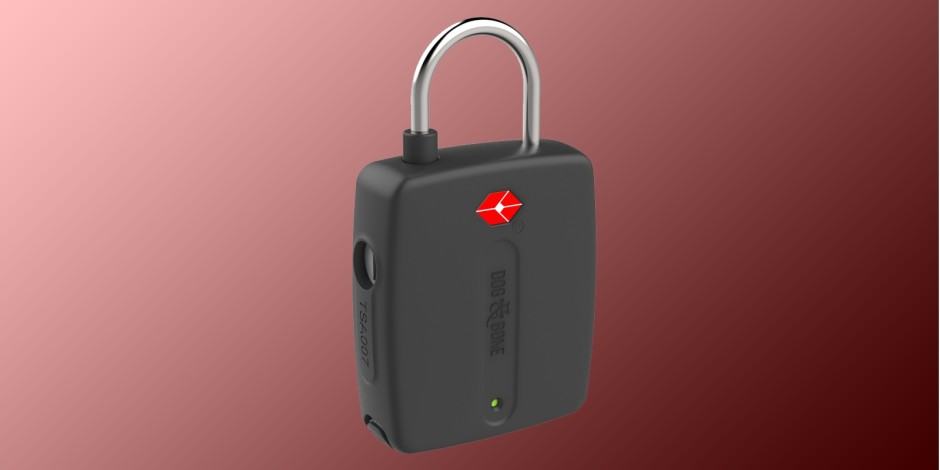 We can officially add luggage locks to the list of things we kind of never expected to get smart versions.
Case and lock maker Dog & Bone is bringing out a keyless, TSA-approved, Bluetooth travel padlock that's designed to keep unwanted people from getting their dirty hands on your underwear and hoard of duty-free booze. The company is showing off their new device at the Consumer Electronics Show in Las Vegas this week.
"LockSmart Travel is much more than a standard padlock and puts frequent travelers at ease knowing their belongings are safe and secure," said Dog & Bone co-founder Maria Ranchod in a press release. "No small keys to carry around from flight to flight, and access can be given to anyone in the world with the press of a button."
This lock joins the company's standard LockSmart Keyless Padlock, which retails for $89.95, but we don't know how much the travel version will cost yet. Dog & Bone also makes cases and screen protectors for both iOS and Android devices.
The LockSmart Travel works with a mobile app, and it supports Apple's Touch ID function to let you access your luggage without getting any superfluous taps involved. You can also provide a list of people authorized to get into your luggage from their own devices, and everything is hidden behind 128-bit encryption.
This device joins several other improbable tech coming out of CES this year, although it's not even close to being the most out-there thing we've seen. We've also looked at a Wi-Fi-powered safe that works with Apple's HomeKit automation framework and drones that both fly themselves and go underwater. But obviously the big prize has to go to that vaginal rejuvenation device that includes "red LED technology."
You know what that means? It means the thing has red lights on it.