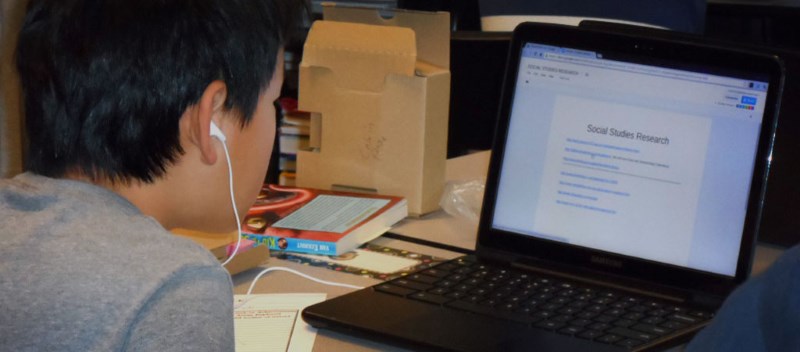 Google has been accused of breaking its student privacy pledge by collecting data and browsing habits from Chromebooks used in schools and Google Apps for Education.
The Electronic Frontier Foundation (EFF) has called upon the Fair Trade Commission (FTC) to investigate Google's conduct, and to prevent it from using the data it has collected so far.
"Despite publicly promising not to, Google mines students' browsing data and other information, and uses it for the company's own purpose," said EFF Staff Attorney Nate Cardozo.
"Making such promises and failing to live up to them is a violation of FTC rules against unfair and deceptive business practices."
After examining Chromebooks used in schools and the Google Apps for Education suite, the EFF found that a Google Sync feature is enabled by default, allowing data to be collected from students. This includes browsing and search history, videos watched on YouTube, and saved passwords.
Google doesn't obtain permission from students, schools, or parents before doing this, the EFF's report adds. It is also alleged that Google then uses the data it has collected for its own benefit — to improve its products.
Earlier this year, Google signed the Student Privacy Pledge and vowed not use students' data for anything but "authorized education purposes." Improving its own products is not one of those, and the EFF is claiming that Google goes beyond its limits.
Google has issued a statement in which it disputes these claims, and says it is "confident that these tools comply with both the law and our promises, including the Student Privacy Pledge." However, it added that it would soon disable the Sync feature on Chromebooks used in schools.
The EFF doesn't believe this is enough.
"We are calling on the FTC to investigate Google's conduct, stop the company from using student personal information for its own purposes, and order the company to destroy all information it has collected that's not for educational purposes," said EFF Staff Attorney Sofia Cope.