When you buy an iPhone, you agree to live peacefully within the beautiful walled garden that Apple's engineers have created. All the important decisions have been made for you, from the font size in iMessage, to wallpaper options, even the way you align app icons on a page and name folders.
Having Apple's team do all the work is nice, but it also means you can't install any app you want. However, some daring developers have managed to sneak their way through the App Store approval process long enough to completely shock us before being quickly ejected from paradise. Wander into darker corners of the App Store with us as we take a look at 10 of the most extreme apps Apple has banned.
Girls Around Me
We caused quite a stir last year when we broke the story about Girls Around Me — an iOS app by Russian-based app developer i-Free that allowed users to stalk women in their neighborhood without those women's knowledge, right down to their most personal details.
Foursquare was quick to respond within hours, cutting off the API access that the app relied upon to function. Facebook also reached out quickly with a reminder on how to keep your photos private, and then Apple dealt the final deathblow with official banishment from the App Store, but the app still served as a punch-in-the-face reminder that you never know who's accessing your data and what they're using it for.

I Am Rich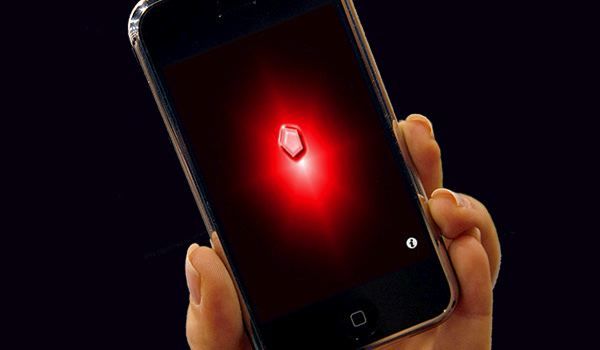 I Am Rich's sealed its spot as a legend in the history of banned iOS apps, not because it gave users some controversial function, but because it charged users $999.99 to do absolutely nothing. Never again will you get to spend a grand for an utterly useless program that just displays a red gem to flaunt your wealth to passersby after Apple banned the app in 2008.
WikiLeaks
Ever since the Wikileaks dumped hundreds of thousands of diplomatic cables up on their site for everyone to see, traditional companies have been trying to disassociate themselves from the whistle-blowing wiki. In rapid order, Wikileaks lost the support of its host, Amazon, their DNS provider, PayPal, and MasterCard. Then Julian Assange got a ballsy idea to create an iOS app so users could get all his leaked docs on the go. Apple wasn't keen on the idea and banned the Wikileaks app for failing to meet the personal attacks part of the user agreement, and said it could be a potential threat to iOS users.
Baby Shaker
Baby Shaker only lasted a few hours before outrage over this game – where you silenced the kid by shaking the iPhone until their eyes get X'd out — got it whisked out of the iTunes store. Apple eventually admitted that approving the app was a mistake.
Prohibition 2: Dope Wars
Ever dream of being a dope dealer, slinging dope with the best of 'em just like those guys on the The Wire? Prohibition 2: Dope Wars allowed users to pretend to be drug dealers in New York City, trying to make fat stacks of mad cheddar in 30-days by selling PCP, ecstasy, cocaine, acid, and all manner of other illegal substances. Unfortunately, Steve Jobs didn't have similar dreams of being the next Heisenberg, and the app was quickly banned.
Super Monster Bros By Adventure Time Pocket Free Games
Super Monster Bros By Adventure Time Pocket Free Games. Yep, that's the entire title. Bodes well, doesn't it? I bet you're itching to play it. Sadly, though, you can't. Apple's already yanked it from the App Store. You probably didn't want to play it anyway, though: it has to be the most shamelessly abusive examples of in-app purchases that the mortal mind can comprehend.
The game itself is just a lame Super Mario Bros. shovelware clone, that bizarrely appropriates Pokemon characters and sounds from the Mario series. From that standard alone, then, this game would violate Apple's policies because of blatant IP theft… but that's not the only violation it committed. Everytime users tapped the screen, you'd get a pop-up asking if you'd like to drop $99.99 on a new character, or $49.99 on some more shots from your weapon.
The amazing thing here isn't that Apple banned it, it's that they didn't catch any of this to begin with! Especially considering the fact that the developer, Mario Casas, seems to reupload this exact same game to Apple — with the exact same in-app purchase scheme — every couple of months with a new name and new graphics, scamming players until he's caught. And thus the cycle starts anew.
Slash
For those dressing up as a serial killer this Halloween, Slash is the app for you – if only you could still get your hands on it. Released back in 2009, Slash appears harmless at first by displaying a regular kitchen knife against a drabby background. But then you hold your iPhone in your hand and start making stabbing motions and, the app comes to life while playing the Psycho theme. Kind of creepy. After a wave of teen stabbings in the UK, Apple quickly decided to pull the app a few days after its release.
Exodus International
Exodus International was an app designed by Christian Ministry that claimed to be "a useful resource for men, women, parents, students, and ministry leaders" over what it calls "homosexual struggles."
The organization behind the app touted that it had "over 35 years of ministry experience…committed to encouraging, educating and equipping the Body of Christ to address the issue of homosexuality with grace and truth," which served to just piss off a lot of gay and straight people who hated the gay cure app. After some 145,000 people signed an online petition demanding it be removed due to its attacks on homosexuality, Apple finally pulled it from the App Store.
iHottiez
The iPhone and iPad have been a revelation for every type of media industry in the world, including porn. iHottiez dreamed of being a type of Girls Gone Wild app for the iPhone by providing users with "hot girls in your pocket." You could  swipe between different bombshells, tap on them to make them dance, catch private shows, and hear all the dirty talk your ears could stand. The app's lifespan was cut short though as El Jobso put the kibosh on it as he declared the holy temple of the App Store is not fit for pornography.
Herb Converter
Buying and selling weed sounds like it would be a straight up process but calculating exactly how much you want and how that translates into grams and ounces can go over a stoners head quickly, especially when chemically enhanced. Herb Converter cleared up all the confusion with selling weed by providing an ounces to grams conversion tool coupled with a tool to calculate ounce fractions as well as profit projection for dealers.
Stoners complained that the app wasn't fully developed and needed other features like price variations and how-to's on rolling joints, but Apple had an even bigger problem with the app and decided to toss it from the App Store.