iOS 7 is a radical departure from anything Apple has done design wise, but OS X Mavericks largely still looks like the Mac operating system we all know and love. Much of the leather and linen has been removed in Mavericks, but the OS hasn't been fundamentally redesigned like iOS.
A designer from the U.K. named Stu Crew sent us his "Ivericks" concept for OS X that blends the design language of iOS 7 with the desktop. "In order to visualise the new style on a Mac screen I recreated several elements and applied them to several programs," said Crew. "Created to explore the idea of an updated OS X, this is just a update of looks with a few new functions taken from both the iPhone and iPad."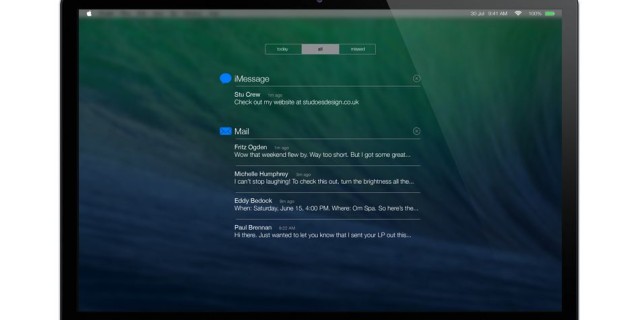 You can see more of Crew's concepts and explanations for his design decisions at the source link below. We think it looks pretty good. Will be interesting to see what Jony Ive does with next year's release of OS X.
Source: studoesdesign