There are 10 Apple stores in Germany, and another was opened today in the nation's capital. After two years of construction, Berlin's first Apple store was welcomed by thousands of eager customers and nearly 200 cheering employees. Lines started wrapping around the block 10 hours before the doors opened.
Apple Store Kurfürstendamm in Berlin is not only the largest Apple store in Germany, but Apple's biggest customer center service in Europe, according to Berlin Morgenpost. The staff can speak a total of 18 languages, including English, French, Spanish, Russian, Chinese, and Bulgarian.
As you can see in the video below, the store's interior looks pretty sprawling.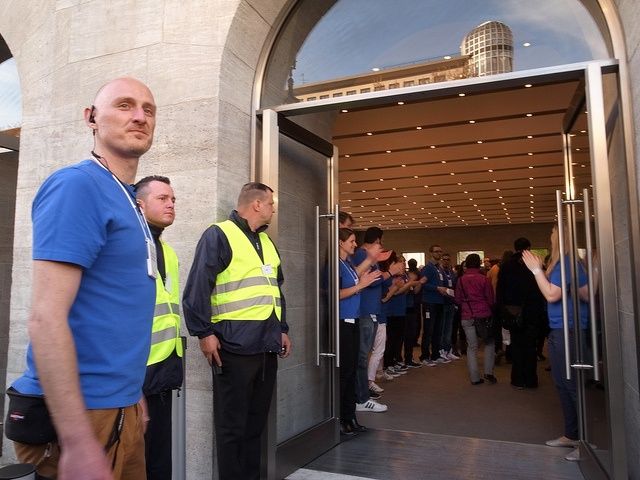 Here's Apple's official press shot of the exterior:
Source: Berlin Morgenpost
Image: Flickr