The Loop is a silicone wristband for the sixth-generation iPod nano that promises to turn your device in a "high end timepiece." Its sleek, stylish design does away with the unnecessary bulk and aims to showcase your iPod nano rather than drawing attention away from it.
Once fitted, the Loop provides full access to your iPod's headphone jack, dock connector, volume buttons, and sleep/wake switch. It features a stainless steel buckle that won't perish up against your sweaty wrist, and it comes in a selection of colors. But best of all, it only costs $19.99.
What does that price say about the Loop's design and build quality?
The Good:
Well, it's terrific value for money. The Loop succeeds in its mission to be a stylish wristband that adds very little bulk to your iPod nano. It's lightweight, with no noticeable weight difference whatsoever, and its silicon design makes it incredibly comfortable. You could happily wear the Loop all day long without noticing you've got it on your wrist — and I often do.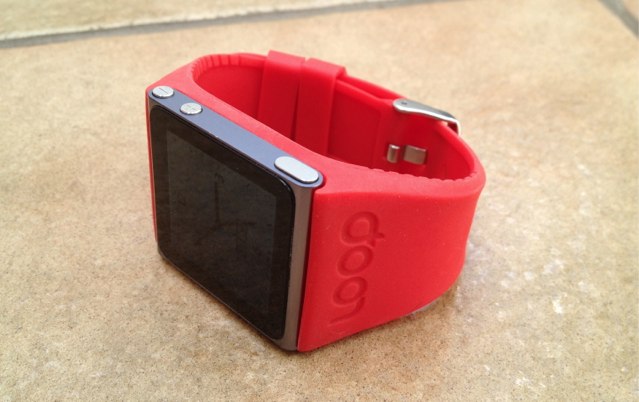 While it's not quite as fancy or as sophisticated as some wristbands — like those expensive leather or stainless steel solutions — it can be subtle and formal, especially if you go for the black, graphite, or blue bands.
For those who like the casual look, it's also available in green, pink, red, and white. And what's more, you really can't beat its $19.99 price tag. Similar silicone solutions can cost you up to $40 at the Apple Store, and they're nowhere near as pretty.
Furthermore, I have another silicone band that doesn't provide access to the iPod nano's dock connector, which means you have to remove it from the case every time you want to plug it in. That's not the case with the Loop, which provides full access to all of your iPod's ports and buttons.
The Bad:
It's hard to pick fault with the Loop really. You could argue that it leaves your iPod nano exposed to the elements, which is an issue if you're prone to bumping into things. But most iPod wristbands have the same issue, and those that provide full-body protection are big and bulky.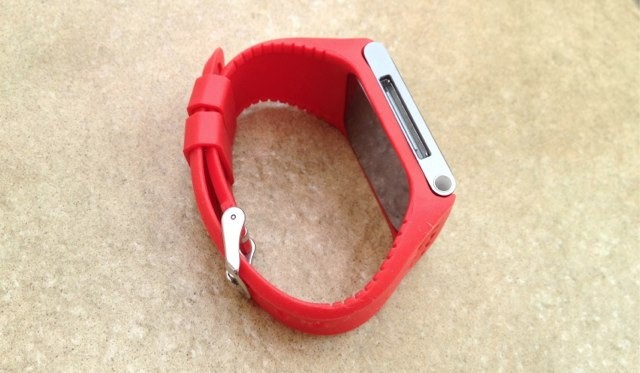 So this is the sacrifice you make when you opt for a simple, stylish solution. You just need to learn to stop walking into walls.
Because the Loop is made from silicone, it'll only take so much abuse before it splits. Having said that, as long as you take care of it and don't stretch it too much, it'll easily last the life of your iPod. One other disadvantage of silicone is that it does attract dust and dirt, so you'll have to run it under the faucet every so often (obviously without your iPod inside) to clean it.
The Verdict:
The Loop is a really terrific wristband for the iPod nano, and I would definitely recommend you check it out if you're looking for a lightweight solution that's simple, stylish, and robust. Not only does it look fantastic but it's also a steal at $19.99. It's my favorite iPod nano wristband to date.
There's a couple more pictures below.
[xrr rating = 80%]