LAS VEGAS, CES 2012 – The Consumer Electronics Show is winding down, ending today. It was an exhausting three days of navigating the jam-packed halls for Mac related items. We saw a lot of stuff. Some crap, some cool. Here it is.
Above: PhotoStitch can turn any scanned image into an embroidered work of art with a sewing machine. It's like printing but with thread. Here's a sample design of Steve Jobs. A Mac version will be available later this year.
Dr. Bott was introducing the Mugtuk. A cute furry friend that turns your iPhone into a cuddly pet. Combined with an app this $19.95 iPhone case comes in four fun designs. The little ones will love it.
The Cocoon line of bags have a Grid-It insert to help keep organized. A whole line of bags for every iPad or laptop with Grid-Its in several colors. Perfect for the mom on the go.
 Hub Innovations presents their Couture line of cases for the iPhone and iPad. Embellished with Swarovski crystals in three colors they add bling fit for a Queen or a mom. The iPhone cover costs $79.95 and the iPad cover $59.95
These totally awesome rad iPhone 4 cases are made by 3DLuxe. For a cool $39.95 pick one up of your favorite team. Made from rigid polymer with a soft touch 3d effect.
Since the iPhone is your  constant companion make it LifeProof with an $79.99 everyday case. Protect your iPhone from dirt, water, snow and shock from being dropped with this case that can handle anything you do.
I see a big future for the $59.99 Tablet Teddy Bear. This adorable teddy holds an iPad for viewing. The backpack the bear is wearing also holds the iPad for your child to carry around too. How cute is that?
Don't get your cords in a bunch with The Cord Cruncher. A clever way to store your cord with the snap of a wrist. Adjusts the size to accommodate your needs. Earbuds cost $15 and a USB cord for the Mac is $10.00
Flip Boom Doodle by toonboom is an animation program for kids ages six to twelve years old. Draw, color, edit and animate characters to share with friends on Facebook.
Listen up ladies. The Toddy Cloth puts flair in the microfiber cloth. This washable smart cloth keeps your screens clean and looks great. Lots of colorful designs will make a fashion statement and the price is right. For $19.95 you can get three to coordinate your iPad cases.
My favorite gadget yet at CES. The BlackDiamond2 by Yantouch. It's a 1,500 color LED ambience lamp that also charges your iPhone and has a light show with your music. Constructed of high quality plating mold similar to whats used for Apple products this cool product can be purchased for $59.00.
 GoPano has a $79.00 panoramic lens that hooks on to an iPhone case to create cool interactive 360% videos to share with friends and families.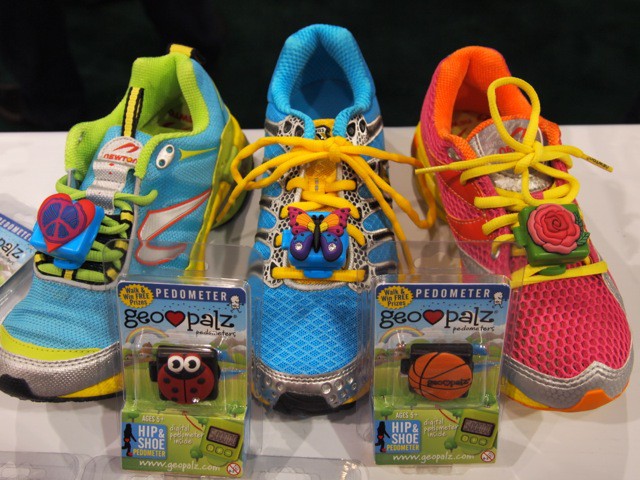 The GeoPalz pedometer is such a cute idea. Attach one of the $25 GeoPalz to your kids shoes and when they walk 2500 steps they will receive a point. Convert those points into prizes on the company's website. With over 26 different designs to choose from.
The Net Nanny mobile App is an internet filter to mobile devices and lets parents monitor what kids are watching and doing on their iPods, iPhones or iPads. Parents can manage settings from wherever they are. The App is free but the service costs $14.99 a year.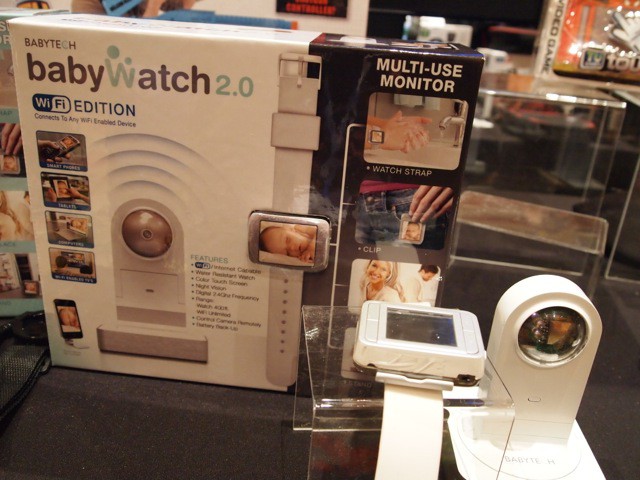 This wasn't actually at the CES show but at a CES party I attended. It was so crazy I wanted to include it. The Baby Watch 2.0 WiFi edition is available this June for $299.99. Watch your baby on-the-go on an actual watch or an iPad or iPhone.
dropcam is taking pre-orders for its $149.00 Wi-Fi Video Monitor. Watch your loved ones using your iPhone with their free app. For $9.95 a month they will store your last seven days of recordings. It even has night vision. How cool is that?
This cute gal from was displaying the latest Powerbag. Messenger bags that not only securely hold your laptop but charge it too.
iwave audio had the most adorable seven year old break dancing and handing out free samples of earbuds. I didn't catch his name but someone said he was from "America's got talent"
These $80 neoprene bags by Devieta  come in many designs and protect your laptop or iPad. It also will keep a sandwich nicely I imagine because it looks just like lunch bag.
The BubbleShield by the Joy factory is a reusable waterproof sleeve for your iPhone. A five pack is $24.95
Splat makes a cleaning putty that removes debris from nooks and crannies from your keyboard. It's like silly putty for your electronics. $4.95 will buy one pot that is reusable for 75 uses.
This fine gentleman from NY was proudly showing off his invention of a shock proof iPad bag by Just air. Available for $39.95 this neoprene outer layer is made with memory foam to absorb from the daily bump and grind. He was so confident about his product that he threw his case (loaded with an iPad) into the air several times in a row. I was a believer.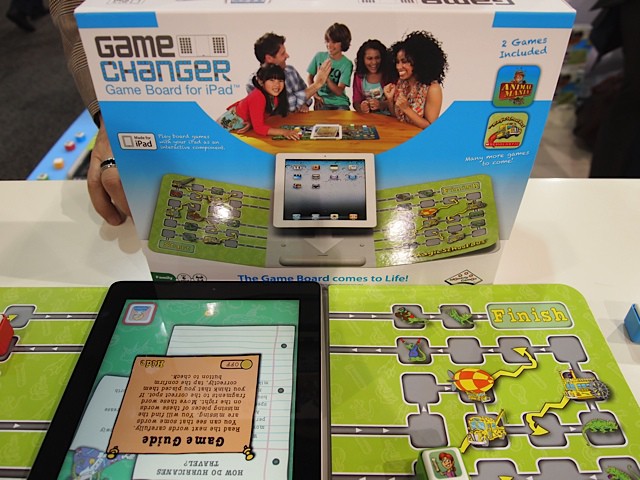 Game Changer is an app-based accessory made for the iPad. It features interactive animation and sound, adding a whole new dimension to the traditional board game. For $79.99 you get five games.
The $24.95 Kidsafe by TRTLBOT is a iPhone case made from recycled plastics that gives home button protection. Parents can not let the little ones watch movies or play games without the worry of them accidently calling the police.
These puffy pillow cases are the latest line of Q.West collection from iSkin. In six different colors the iPad case is $95 and the tote bag is $185.00. They can also double as a comfy pillow when you need a nap.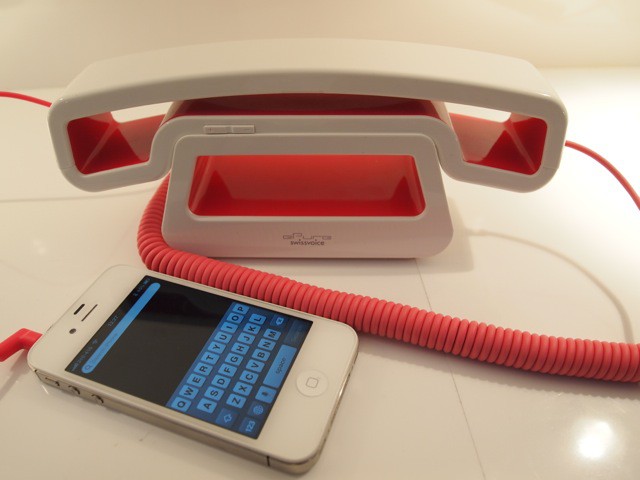 the ePure by Swissvoice costs $59.00 and comes in five colors. It looks like it should be displayed in an art museum. The receiver plugs into an iPhone to speak into and eliminate radiation.