Last fall we reported on the sale of Apple 1 system #82, which sold at a Christie's auction for over $213,000. A rare piece of computing history, many wondered what the buyer, Italian businessman Marco Boglione, planned to do with his prize purchase.

Turns out like many collectors of old tech, Boglione wanted to fire that puppy up and relive the past! The system was brought to Politecnico di Torino University in Turin, Italy. After a careful power-up sequence designed to gracefully coax 35-year-old transistors back to life, the Apple 1 ran a simple BASIC program displaying the words "Hello Polito" on an old NTSC monitor – to honor the university and (presumably) the famous "Hello, World" program many students of programming are familiar with.

In a fitting meeting of old and new, a MacBook Pro was used to send control instructions to the Apple 1.



According to Macity, the Italian site which covered the news, Boglione appeared and spoke at the event:
Boglione recalled the origins not only of Apple but also of Microsoft as two ventures that were born not by economic calculation or a simple desire to create wealth, but as two works created primarily for the passion and the wish of creating something completely new, revolutionary.
"We often imagine businessmen as cold people driven by greed or desire for wealth, but the opposite is true – Boglione said in his speech, concluding "The Apple I is important because it is a machine that best evidences how the largest and most important initiatives are born from the mix of passion, love and feelings with the technology."
Apple has stayed true to these goals since its founding – along with a healthy dose of the profit motive. Great to see such a vintage piece of computing technology brought back to life!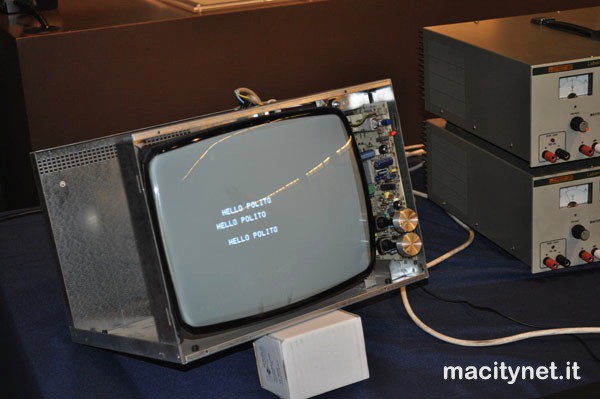 [via Electronista]