The Athlete takes excellent care of herself. Her body is her temple; keeping fit and firm is a priority. Here are some gifts worthy of the Athlete.
Adidas miCoach
If she wants these abs, she'll have to work for them
The miCoach bundle comes with Adidas's miCoach Pacer heart-rate monitor and a stride sensor, and connects to the iPhone or iPod. Includes real-time coaching and lets the Athlete keep track of heart rate, distance and stride and then syncs workout results with miCoach. No cheating allowed!
The miCoach Pacer is available from Adidas for $139.99.
Apple iPhone 4
The iPhone 4 is the perfect sidekick
Don't leave home without the iPhone 4 — it has every feature necessary for the Athlete, like music that motivates and workout apps. Don't forget all the cute armbands and accessories that a fitness girl needs.
Apple's iPhone 4 is available from Apple for $199.00 (16GB) or $299.00 (32GB)
Jaybird Sportsband Bluetooth Headset
Sweating to the oldies
The Sportsband is retro with a modern edge. Not only is the Sportsband sweat proof, it also has awesome sound quality. Control music remotely from the headphones and take phone calls. Push a button on the remote and the music will pause as you talk.
The Sportsband Bluetooth Headphone is available from Jaybird Gear for $99 in nine colors.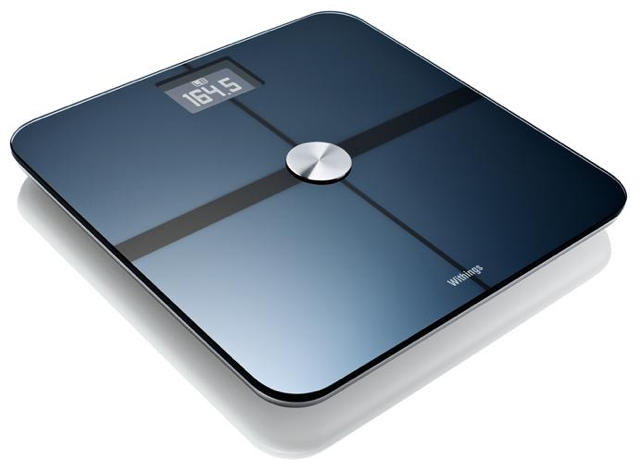 Step On Up For Success
The WiFi Bodyscale is extremely accurate and simple to use. The Athlete steps on the scale and it'll send her measurements wirelessly to her phone or computer. She is then able to monitor her data and set up a fitness plan.
The WIFI Bodyscale is available from Withings for $159.
Belkin ProFit Armband
Fits like a glove
The ProFit Armband for iPhone 4 is made specifically for the active lifestyle. Sweat- and water-proof material will keep even the sportiest gal dry. Ultra-thin form factor and a snug fit make the ProFit comfortable without bulk.
The ProFit Armband for iPhone 4 is available from Belkin for $39.99.
Nike + iPod
Run Jane, run!
Transform the iPhone 4 into a personal workout coach with the Nike + iPod Sport Kit. This wireless sensor and receiver combination works exclusively with Nike+ shoes and the iPhone to provide real-time feedback during workouts and track performance on a Mac or (cough) PC.
Nike + iPod is made by Nikeand is available from Apple for $29.99.
LoopBag Transit Laptop Case
From work to gym and back
The Transit Laptop Case is the perfect work-to-gym bag. It has numerous pockets to accommodate whatever the day brings and a double density foam sleeve to cradle a MacBook. There's also a laptop accessory pocket, a removable separator with zipper and elastic clothing straps to secure a change of clothes.
The Transit Laptop Case is available from the LoopBag Store For $142.
Case-Mate iPhone 4 Bounce Case
Talk freely without fear of brain-fry
The Athlete will dig the impact resistant flexible shell case of the Bounce. But the Bounce Case has a hidden superpower: it reduces radiation by 60 percent. A paper-thin strip deflects radiation away from her head.
The iPhone 4 Bounce Case is available from Case-Mate for $49.99.
BodyFate App
Yeah it's a game, but it's also a workout
Body Fate is a new challenging and fun workout app. Workouts are never the same, with a comedic cast of character who bellow affirmations to the Athlete. Provides tips from experts and sets goals.
BodyFate is available from iTunes for $2.99