I was drawn to In-Case's Bamboo Slider because it is made from recycled chopsticks and bamboo scaffolds. Living in California, where recycling and composting is mandatory, there's pressure to be as green as possible. I was eager to try this iPhone case out.
But the company also sent a Monochrome Slider case made out of nothing but pure plastic. No bamboo, hemp or recycled materials in sight. Guess which one I like better?
Note: It's Case Week on CultofMac.com. We're checking out some of the latest and greatest iPhone cases on the market. Read all the case reviews here.


The Bamboo Slider
The Bamboo Slider is made from a blend of 40% reclaimed bamboo shards and 60% polypropylene.
Available in six different colors for $34.95, the Bamboo Slider is a classic hard case design. The bottom section of the case is removable for easy docking. It slides off pretty easily.
Overall the case is well made and provides adequate protection. However, the bamboo-plastic blend is rough to the feel. There's no softness to it all. It doesn't help that In-Case sent the Mushroom color — the ugliest in the lineup.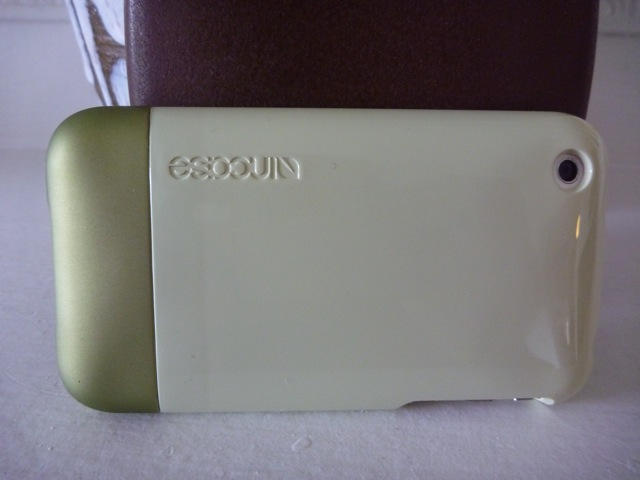 The Monochrome Slider
Available for iPhone 3GS and iPhone 3G, the $34.95 Monochrome Slider Case is a slick, lightweight case.
Available in four colors, the case is only 1 mm thick, yet it feels like sturdy a hardshell. It feels really slick and smooth, and has a nice two-tone color scheme.
Inside there are a pair of rubber guardrails to prevent the sleek case sliding off the iPhone. The rails also provide a litle extra shock absorption. I like the rails a lot: the different material makes the case look and feel well-made. It's not just a piece of cheap plastic.
The Monochrome Slider comes with a little stand for propping up the iPhone while watching movies or slideshows.
Even though the Bamboo Slider is much greener, and the Monochrome Slider is not green at all — I much prefer it.