When Chinese smartphone maker Xiaomi announced the Mi 4 on Tuesday, we — and pretty much every other site that covered the news — were quick to point out that it bears a slight resemblance to the iPhone. This isn't the first time Xiaomi has been influenced by Apple, either. In fact, the company is often referred to as the "Chinese Apple."
And yet, despite all that, Xiaomi global vice president Hugo Barra, who used to be in charge of Google's Android division, has dismissed any likeness to the Cupertino company, and says he's "sick and tired" of the Xiaomi being labeled an Apple copycat.
Based on the evidence, I have to say I disagree.
The allegations about Xiaomi copying Apple are "sweeping sensationalist statements," Barra told The Verge. "They have nothing better to talk about." Barra argued that, "If you have two similarly skilled designers, it makes sense that they would reach the same conclusion."
So, are the likenesses to Apple being blown out of proportion, and are they purely coincidental? Are we all being a little too harsh on Xioami? Well, I'm not so sure. Let's take a look at the evidence.
We'll start with the company's most recent product, the Mi 4. Unlike most of its Android-powered rivals, its chassis is made out of stainless steel, and it has beautifully chamfered edges all the way around its front and back. Its antenna is built seamlessly into its frame, and its speaker grille is made up of tiny little holes carefully drilled into the metal.
It's no wonder everyone thinks it looks a lot like an iPhone.

Even during the Mi 4 unveiling yesterday, Xiaomi CEO Lei Jun couldn't help but borrow the iconic "one more thing" that was often used by Steve Jobs… while wearing a black top and blue jeans.

Then there's the Mi Pad, Xiaomi's attractive and affordable tablet, which is made out of a strong, colorful plastic. It looks just like an iPhone 5c; it's even available in the same colors, and Xiaomi made changes to the tablet's user interface to introduce bright colors that make it look a little more like iOS 7.
The Mi Pad even has some things in common with the iPad mini — including exactly the same screen size, resolution, and aspect ratio.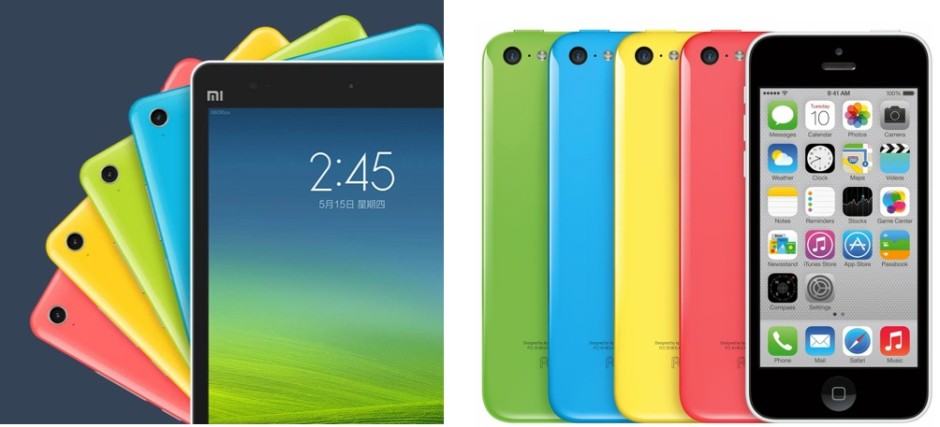 Xioami doesn't just make mobile devices. It also offers a set-top box called the Mi Box that brings streaming video to your TV — and yes, you guessed it, it looks a lot like an Apple TV.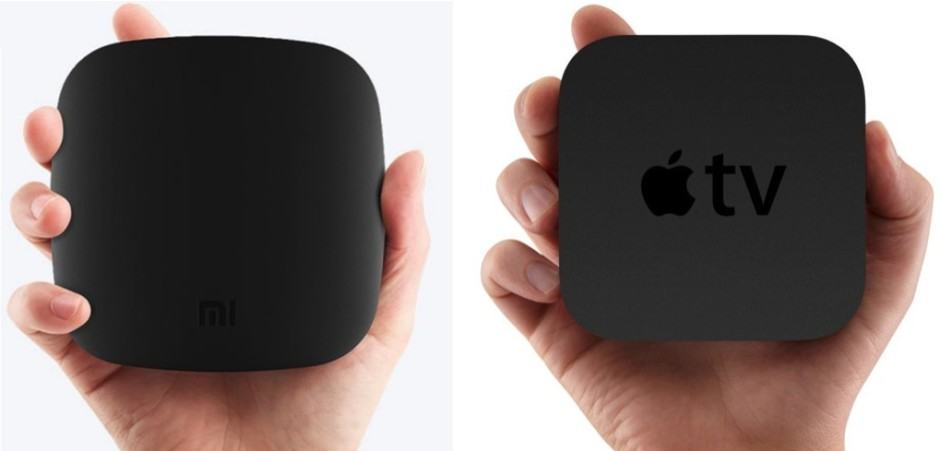 And what's this? Apple sells its Magic Trackpad in black now? Nope. That's the Xiaomi Mi Router Mini.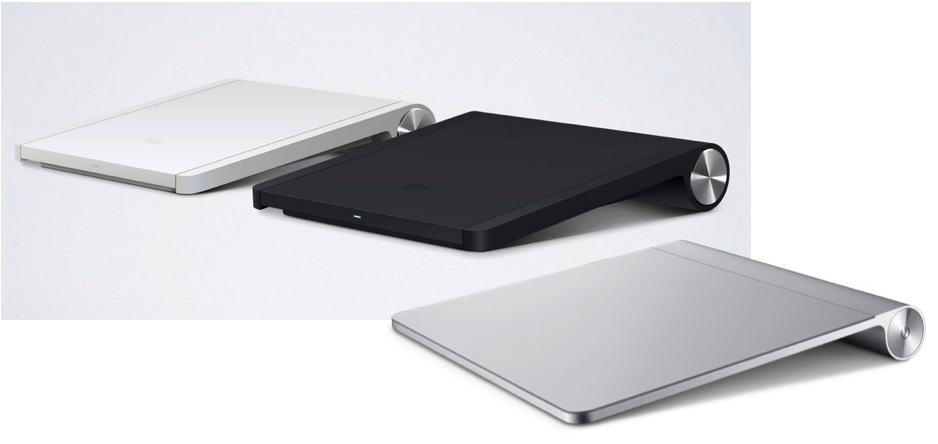 Even Xiaomi's stores are influenced by Apple's, with colorful displays and large wooden tables where visitors can test out their latest gadgets.

Xiaomi's strangest and most blatant Apple rip-off could be in its official press shots for the Mi 3. The image below was taken from the handset's product page on Xiaomi's website, and at first, it seems completely innocent. It doesn't look like anything Apple has ever released, right?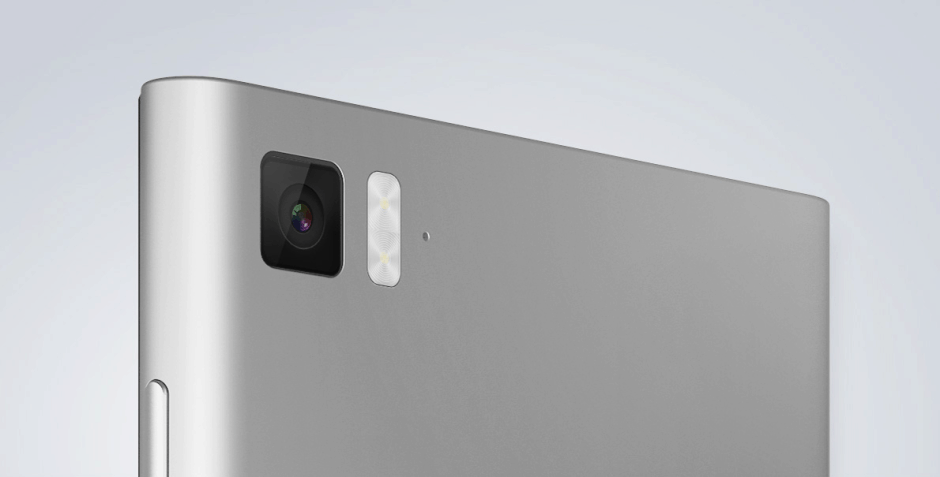 Take a closer look at the Mi 3's camera lens, however, and you'll see it was quite obviously pulled straight from Apple's Aperture icon.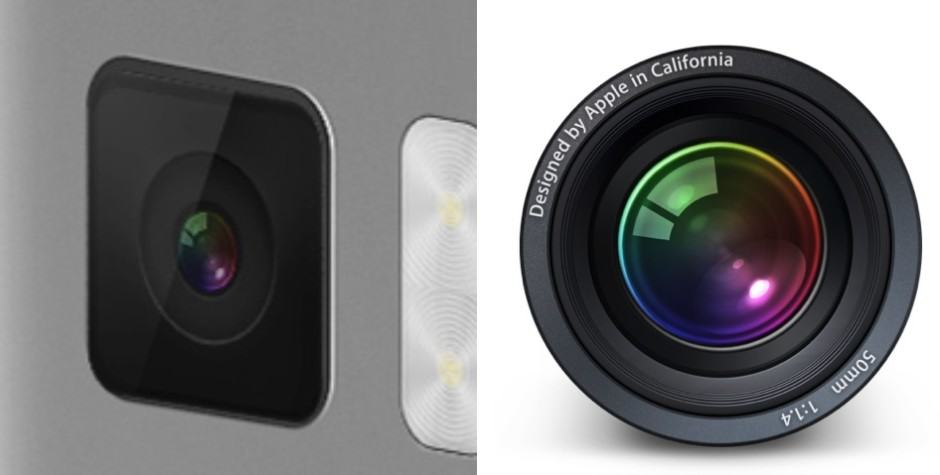 Coincidence? I'll let you decide.