This post is brought to you by the Data Rescue Center and Prosoft Engineering, Inc.
Have a physically damaged hard drive or lost or deleted files you can't recover? If you are facing data loss, contact The Data Rescue Center to recover your lost storage media. Based in Livermore, CA, The Data Rescue Center is a state-of-the-art facility with a secure vault to safely store and service your corrupted hard drive.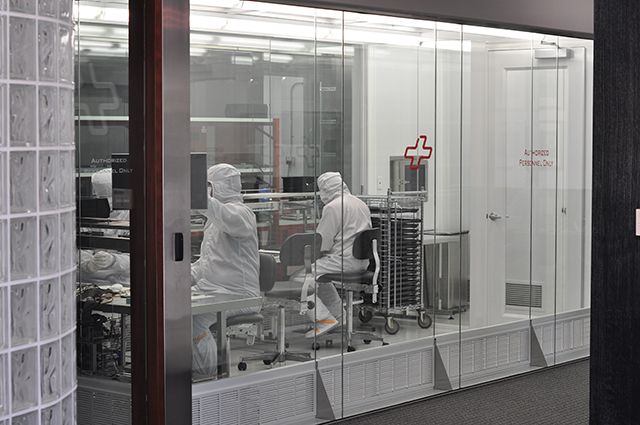 Dealing with data loss can be extremely stressful and overwhelming, but the folks at Prosoft Engineering, Inc. are always just a phone call away to get guidance and solutions to help you out.
Data Rescue is Prosoft Engineering's flagship product and the industry leader for hard drive recovery software.  It has won awards from all the major Mac publications and has earned a 5 star rating on Amazon as well as the Apple Store.
Prosoft Engineering's full service recovery company, The Data Rescue Center, can recover data from all types of storage media ranging from internal and external hard drives, SSDs, laptop and desktops, RAID arrays, servers, and removable media.
To recover your data, ship your hard drive with your own shipping material or request one of our Red Boxes that is specifically designed to protect your hard drive during shipment.
The Data Rescue Center will then evaluate and diagnose your hard drive and let you know what is wrong with it. A Data Recovery Advisor will contact you to address any questions or concerns you may have regarding your diagnosis and quote. The Data Rescue Center provides free estimates and honest and affordable pricing. They won't gouge you with sky-high pricing nor will they ever trick you with hidden fees.
Once the job is approved, The Data Rescue Center will begin the recovery process (anytime your hard drive is not being worked on, it is stored in the Center's Class 2 Vault right on site). some recovery "companies" are merely websites which ship your hard drive overseas in an effort to make the most commission for the referring "company." This puts your hard drive and the data on it in the hands of people you don't know about and can't necessarily trust with your financial documents, personal pictures, and other sensitive data…. Don't get tricked into sending your drive anywhere overseas.
Since The Data Rescue Center does all its work right on site, turnaround is fast–with overnight repair options and even emergency recovery Available over the weekend.
The next step is to select your choice of return media. This is the new drive that The Data Rescue Center will place your data on. You can either provide your own or it can be purchased from The Data Rescue Center. The data is then recovered to the media of choice and shipped back to you.
At The Data Rescue Center, single drive recoveries start at $500.