Shiny happy Apple employees high fiving the waiting customers.
Getting ready to open the doors.
The Apple staff preparing to escort the customers into the store. Very efficient and much easier than going to AT&T.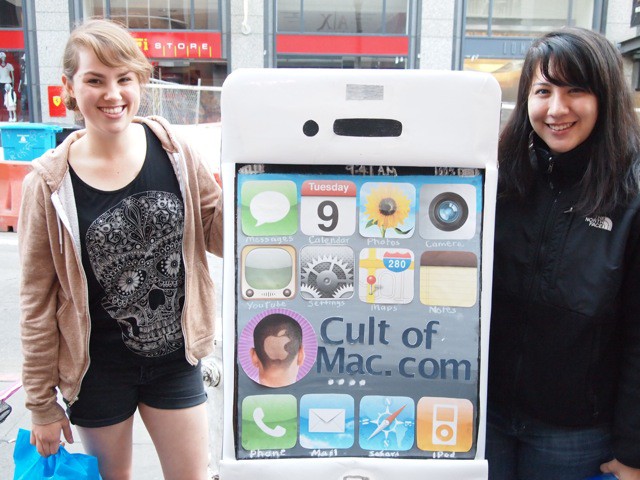 Cute girls posing while patiently waiting for the doors to open already.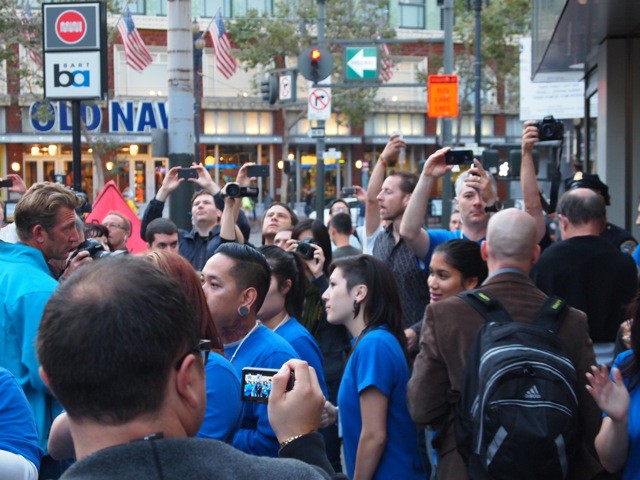 A bit of a media circus right as the store was about to open.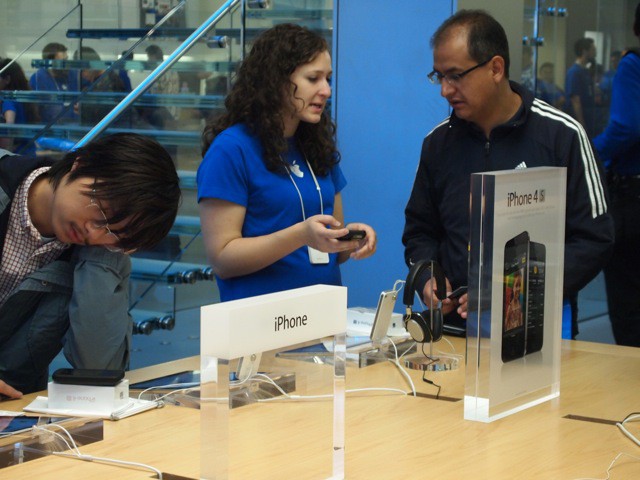 Once in the store, the iPhone 4S delivery and set-up was painless.