[avocado-gallery ids="276407,276403,276406,276405,276409,276404,276402,276408,276401,276400″]
On a Bags is at it again, launching three new bags for the laydeez and gennelmen out there. Do you like leather and canvas? Do you like style? Do you like protection for your camera gear and iOS devices? Then read on.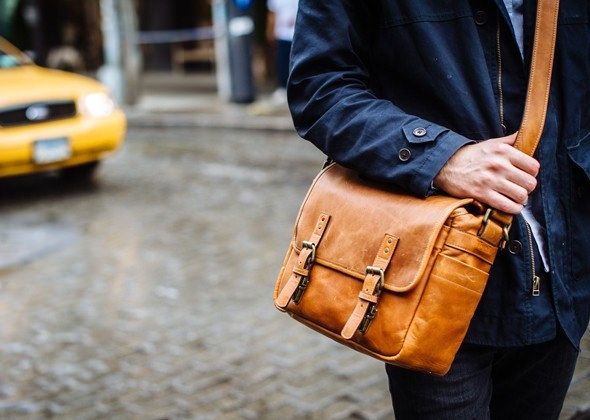 If you're a normal human with normal human needs and desires, I would imagine that you want this bag like now. It's called the Berlin, and it is a special edition from ONA made to celebrate 100 Years of Leica.
We're nosey as anyone here at Cult of Mac and right now we're having a big contest where readers can win a free bag from Waterfield Designs. All you gotta do is pour out the contents of your bag, snap a pic, upload it, and maybe you'll win.
It's probably not fair of us to demand you reveal all the goodies in your bags without showing you some of our own toys, so today we're jumping inside the bag of Cult of Mac Social Media Editor, Buster Heine, to see everything he carries with him to have a good time.
In these days of smartphones and small, mirrorless cameras, the venerable camera bag can all too often be looked upon as a vestigial sack designed for a more cumbersome age, in which the only way to take truly great pictures was to carry around a skull-sized SLR and myriad lenses, flashes and fongs. The truth is, though, that for photographers amateur and pro alike, there are some kinds of shots you can only get with an SLR, and if you want to get them, you need to have a lot of gear at hand… and toting it around is not only uncomfortable, but more often than not, pretty unfashionable.
But that's not the way it has to be, as Ona has proven with their latest camera bag, the Brixton. This isn't just a functional camera bag, or a great laptop bag (although it's both): it's a bag to set pretty much anyone slavering.