Film or digital? Campfire or BBQ? Car or bike? Cable or wireless?
No matter which way you swing, this week's gadgets have you covered. iPhoneographers can enjoy the Shoulderpod hand grip or slip the new iPad Olloclip onto their Mini or Air, and film nuts can get instant satisfaction with the new Lomo Instant Camera.
Camping? Take it easy in the giant Meriwether tent or go survivalist with the Blastmatch fire-starter. You can even choose how to arrive at the site, with accessories for your car or your bike. Happy traveling!
Each week we pull the best Apple-related gadgets from the Cult of Mac and collect them here for your perusing pleasure.
There's something totally perverse about putting a crappy Lomo lens on your Leica M-series camera. After all, the Leica might be a glorious box which makes it super easy to take great pictures, but it really is just a box for holding Leica's extraordinary lenses.
Thankfully, the new Lomo Russar+ also fits other bodies, using adapter mounts.
If you have a nerd in your life, and you need to get him/her a gift anytime soon, then your search is over. Go buy them the new Lomo Konstruktor Super Kit, the "directors cut" of the original build-it-yourself plastic film camera kit that now contains not one, not two but three lenses, plus a proper viewfinder.
I bought the original version of Lomo's make-it-yourself Konstruktor camera, made it, shot a roll of film, loved the results, and gave the thing to a thrift store.
Why? Because film is a pain. In fact, I probably should have bought this limited-edition see-through version instead, as it would at least had a life beyond one single 36-exposure roll of film.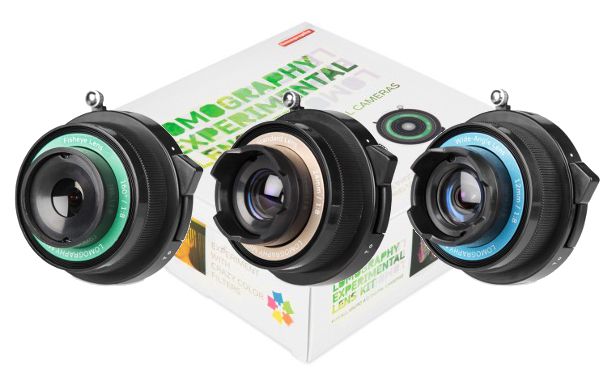 I love my Fujifilm X100S, but I'm sure glad I didn't ditch my Micro Four Thirds Panasonic when I bought it. Why? Because Micro Four Thirds is fast shaping up to be the iOS App Store of camera standards: if you want to make some cool hardware for a big market that will buy new things (hell, they bought into Micro Four Thirds already didn't they?) then it's the place to go.
Exhibit, uh… Where are we now? Exhibit D? Exhibit D is the Experimental Lens Kit from Lomo, a three lens kit for your Micro Four Thirds body that costs just $90.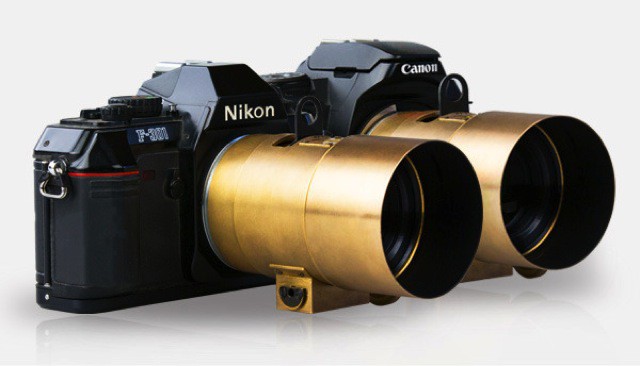 At some point in the recent past, Lomo went from being the resurrector of crappy Soviet-era plastic cameras to a niche manufacturer of some very interesting lo-fi photography kit. Today's surprise is that Lomo will be making the Petzval lens, a lens invented in 1840 in – yes – Russia.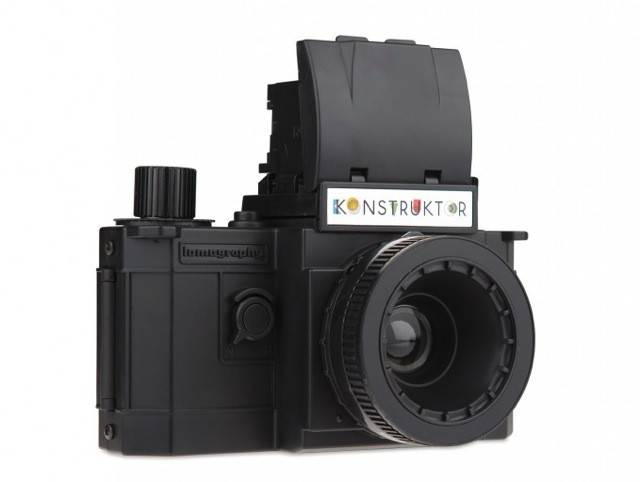 It's a long way to December, but write this one down on the list of gifts you're planning to buy me this Christmas: the Lomo Konstruktor, a plastic kit that turns into a plastic camera. As a photo geek who likes to make things and tinker, this is just about perfect.
Lomo's awesomely handsome Belair camera has some retro-tastic styling, and a clever-and-classical bellows system to allow it to fold flat for your (oversized) pocket. The rub was that it used 120 roll-film, the kind used by medium-format cameras in the olden days.
120 is great, and the big negatives give amazingly sharp and detailed prints. But 35mm film is both cheaper and easier to process. To address this, Loma will now sell you a replacement 35mm back for your Belair.