Browsing the App Store can be a bit overwhelming. Which apps are new? Which ones are good? Are the paid ones worth paying for, or do they have a free, lite version that will work well enough?
Well, if you stop interrogating me for a second, hypothetical App Store shopper, I can tell you about this thing we do here.
Every week, we highlight some of the most interesting new apps and collect them here for your consideration. This time, our picks include something to help you read that fine print, a handy money-tracker, and a shockingly comprehensive converter.
Here you go:
I've covered a few list-makers before, but this one just replaced Notes as my go-to item tracker.
It's called UpWord Notes, and it is a simple but powerful app that lets you create, manage, and update lists with just a few simple commands. You can swipe left to make bullets and mark things as important, and you cross items off with a swipe to the right. Coolest of all, you can pull down, refresh-style, to remove all crossed-off items at once.
Plus it all syncs to Dropbox, so you can rest assured that you can always get your grocery list anywhere.
UpWord Notes – $0.99 | Lau Brothers LLC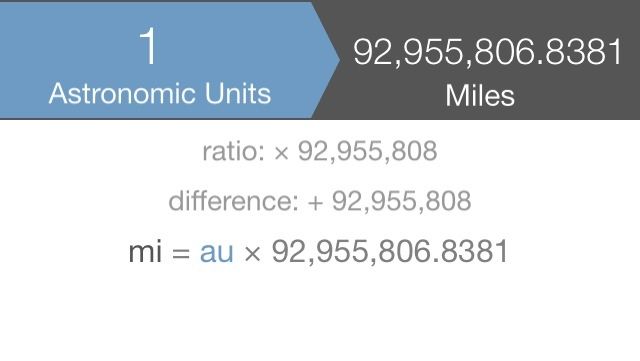 It's enough for some people just to plunk one value into a box and watch the conversion come out the other end, but we're savvy here, right?
The newly released free version of Aperture Mobile's Converta app thinks you are, and that's why it actually bothers showing you what it's doing. The free version calculates the equivalent values of angles, lengths, mass, temperatures, and volumes, and the $0.99 paid version includes things like illumination, radiation, velocity, and energy. You can also choose between a keypad and a clever gestural interface.
I'm not sure how useful the radiation conversion would be to most people, but it's nice to know it's there.
Converta – Free | Aperture Mobile
Sometimes, print is too small or your eyes get tired. Or you just want to see what something looks like really close up. Enter Zoomer, a simple-to-use, completely uncluttered app that lets you magnify things up to 10x just by swiping to the left. You can swipe to the right to zoom back out, turn on your LED flash, and even reverse colors to make things look all weird (it's probably for night-time reading, but it does also make things look totally weird).
You can also use it to look at ants close up without accidentally setting them on fire. And I'm sure the ants appreciate that.
Balance Book is a simple, easy, clean way to track your income and expenses on a daily or monthly level. You set up categories and assign colors to keep them straight, and then you just make entries based on how much money you bring in or spend. It automatically calculates your net values to give you an idea of where you are on any given day.
Now I know that I'm probably spending way too much money on sour bears. But in my defense, they are delicious.