I used to be a diehard Moleskine fan. I still love them, but I realized that I was spending too much time worrying about what to write in those precious pages that I never actually wrote much. So I switched to completely disposable (and easily scannable) index cards and I never looked back.
Well, apart from the time I found an index card written to me by my future self which said "Look behind you… NOW!" But that just turned out to be a drunken prank I played on myself.
So I have little time these days for Moleskine, Field Notes or any other fancy book that gets in the way of my scrawlings. But that's not to say that this Field Notes Archival Wooden Box isn't tempting.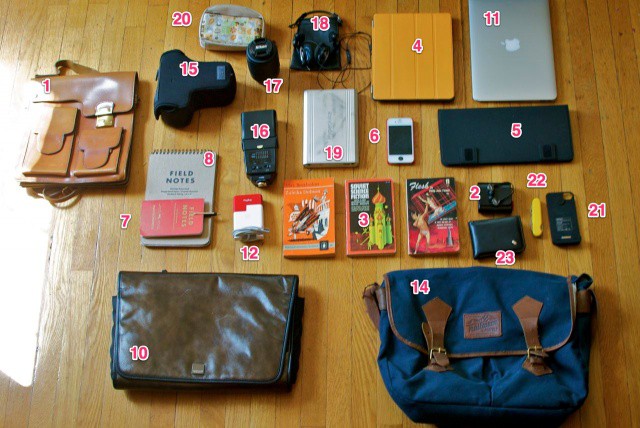 We're nosey as anyone here at Cult of Mac. We are also complete nerds, which means that we're always peeking into people's bags at conferences, or checking out what gear people use.
And we figured that you all might be just as bad, so we figured we'd rip open our man bags, handbags and purses and show you what's inside, and why we carry what we do.
We'll be doing this periodically from time to time. This week, we'll be checking out what's usually in the three (!) separate gadget bags of Cult of Mac Deputy Editor John Brownlee, and he'll be filling us in on what everything is and why he carries it.