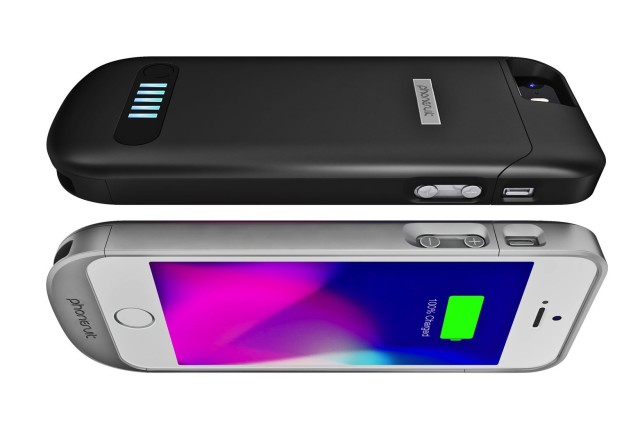 PhoneSuit's Elite battery case crushed the field during a week-long test of battery cases for the iPhone 4 two years ago, thanks to its unmatched sleekness and, at the time, relatively large battery.
The company has finally released an iPhone 5/s version of the case, with a revised form factor but the same 2100 mAh capacity.
While other cases may have caught up in the power-per-millimeters of thickness ratio, the Elite still has a trick up its sleeve: Unlike, say, Mophie's cases, the Elite doesn't require the use of a headphone adapter.
At long last, a full year after its iPhone debut, the Call of Duty Elite app (free) has finally made its way to the iPad. I can finally view my Xbox Live carnage on my iPad 3's big, beautiful, retina display screen. But besides peeping kill counts, this freshly minted app also introduces some very interesting new features.
The problem with battery cases is that they're so big. Wrapping one around the iPhone 4 turns it from slim-and-sleek into a thick brick of a phone; and if you wanted fat and ugly, heck, you would have bought an Android phone.
But the PhoneSuit Elite iPhone 4 battery case ($80) changes everything. It's the first case I've really felt comfortable carrying around in a jeans pocket, and it's powerful and fast to boot.
httpv://www.youtube.com/watch?v=ogHcJT0bvUg
Gameloft released a teaser trailer on Thursday for its upcoming N.O.V.A Elite title heading to the App Store. Although it hasn't been confirmed, from the gameplay video the title looks to be completely dedicated to online multiplayer action – and it looks pretty damn good.
N.O.V.A Elite is expected to hit the App Store very soon – possibly as early as next Thursday. There are currently no details on price, though Touch Arcade speculates that it could be free; following in the footsteps of ngmoco's Eliminate Pro – the free online multiplayer that brings in cash through in-app purchases for "power ups."
In true N.O.V.A. style, Elite looks to be an intense, action-packed shoot 'em up – and I can't wait for its release. Check out the trailer above and leave your thoughts in the comments.