Capullo's art continues to shine. And make you scratch your head. And shine.
Never in its many incarnations has the Animal Man mythos been this fascinating.
Refreshing in its choices. Miles Morales is not Peter Parker.
Hickman is in pure form. A science-fiction Western? YES. The Four Horsemen of the Apocalypse running around and kicking semi-righteous ass? Also YES.
It keeps getting more bizarre and funny and Rob Guillory's art continues to shine. Also, you can't argue with a comic that continues to make up increasingly awesome food-related superpowers.
Arguably the best title in Robert Kirkman's Skybound sub-label, this gem tells the "untold" tale of what Lewis & Clark REALLY found. Imaginative and nuts.
A worthy follow-up to Origin. A pre-Wolverine Logan is sooooo ANGRY. And sad. And tragic. There's a spread in Issue #4 that made some of us go "NO!" AND "YES!" at the same time.
Cyclops is INTERESTING. #whatnoway
In the future, powerful families rule instead of governments or corporations. One genetically engineered member of the family kicks the asses of anyone the family decides needs it. Awesome.
It's still hilarious. Like they say, it's "The Hobbit meets The Hangover."
We know this is more than 10, but we added this cuz she is bad ass. Period.
When we're looking for comics in our local nerd den, we're often overwhelmed by the quantity of new titles each week. That's not even counting the back issues and collected series in trade paperback format.
So we asked some of the most alpha nerds we know: the folks at Industrial Toys, a game development team (Midnight Star) with a who's-who pedigree in geek. There's CEO Alex Seropian, the co-founder of Bungie games (Marathon, Halo), Tim Harris, part owner of Alley Cat Comics in Chicago, John Scalzi, best-selling science fiction author, and Mike Choi, a veteran comic book artist in his own right.
Harris and Seropian, along with art director Aaron Marroquin and senior graphic designer Sarah Chiappetta, chimed in to our request with the comic books that they think are the best in the bin.
In all the recent Batman games (Arkham City, Arkham Asylum, Arkham Origins), I've always thrilled to Bat-grapple my way to the rooftops, occasionally base-jumping down to glide-kick some nasty thug just asking for that special brand of Bat-justice.
There's always been one thing missing, though: The Batmobile.
The folks at Rocksteady Games have remedied this sad fact in the latest game in the series, Batman: Arkham Knight, and are showing off a car-porn-filled new trailer to whet our appetite. Check out this bad boy below.
LEGO never goes out of style, and they've pretty much started to take over the world of new meda as well. Whether it's through the LEGO movies or television shows, the 1940's timeless toy has seen a rise in popularity with today's youth. Now there are the games you can play where LEGO plays a central theme.
And Cult of Mac Deals has 5 LEGO titles packed into a single bundle – The LEGO Gamer Bundle For Mac – where you can get $110 worth of games for only $39.99!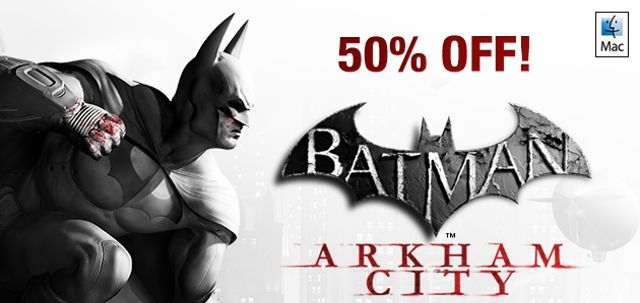 Do you have what it takes to bring Batman back to life?
When Batman is imprisoned alongside Gotham's most notorious, he must discover Arkham City's true purpose before it's too late. Batman: Arkham City is an intense, atmospheric sequel to Batman: Arkham Asylum plunges Batman deep into a gothic nightmare from which he will need all his wits, gadgetry and skill to escape. And Cult of Mac Deals has it for just $14.99!
Here are just some of the gameplay elements that this game offers: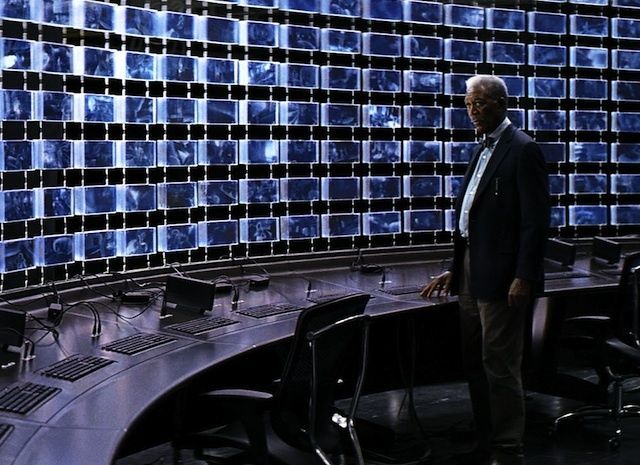 The iPhone 6 probably isn't going to come out for another 18 months or so, but seems how it's so far away, now seems like a great time to fantasize about possible features Apple might throw into the device based on patent filings. It's Friday. I'm tired. So screw it, let's talk crazy.
Yesterday the US Patent and Trademark Office published a patent application from Apple that showed Apple is considering adding hidden audio sensors into the displays of the iPhone, iPad, Mac, and maybe even the iTV if they get around to it. What wasn't detailed was how Apple plans to use those sensors,  but one crazy idea is that Apple might use them to create sonar-maps kind of like in the movie The Dark Knight.
Gaming is going to be a new experience on the iPhone 5 with that larger 4-inch display, which means it's going to take a little while for your favorite games to be optimized. Fortunately, there are some incredible titles already available. We've put together a list of the best ones, so that you can start enjoying your iPhone's 4-inch display the day you unwrap it.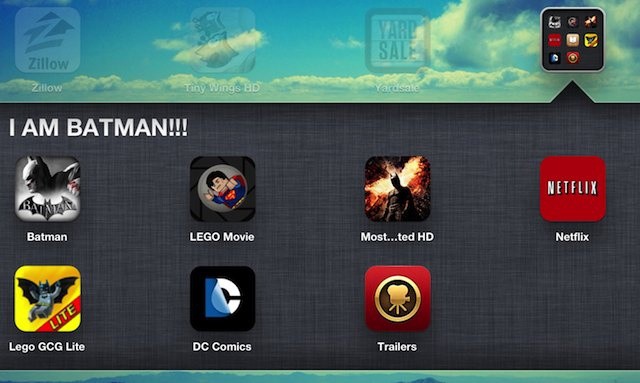 The Dark Knight Rises is like the most anticipated movie of the year. People are going straight up loco for this movie. Is Batman going to die? Is Bane really just Ricky Martin's alter-ego? Will Michael Keaton make a cameo? We don't know, we haven't seen it yet.
If you're as excited we are though, then you're probably trying to gorge on as much Batman stuff as humanly possible right now. Don't worry, we got you covered and put together this little guide on all the ways you can use your iPad to get your Batman fix while waiting for the movie to finally hit theaters.
Gameloft continues to make friends with all the right people as Hollywood seems to be trusting them to create the official mobile games to accompany their summer blockbusters. First they teamed up with Marvel and Sony Pictures to bring the official Amazing Spiderman and now they've teamed up with Warner Brothers Games and DC Comics to bring the official Dark Knight Rises to Android and iOS this summer.
I've always wanted my own butler that I can order around and have him go fetch me a delicious Chipotle burrito whenever I want. Problem is, I don't have half a billion dollars to pay for one, so I'll never be cool like Batman and have a elderly british fellow named Alfred to satisfy my every need. Siri is the closest I'll ever come to having a true personal assistant, except she doesn't come equipment with Michael Caine's impeccable British accent. But is Siri better than Alfred?