Apple has acquired Matcha, a second-screen video search and recommendation service that was recently closed, for a fee believed to be between $1 million and $1.5 million.
Matcha was previously available as an iOS app, and it allowed users to get an overview of everything they could watch on a variety of cable TV networks and video-streaming services. But the service was closed back in May as it focused on a new direction — one which will now be controlled by Apple.
Southern gentleman and Apple Chief Tim Cook fielded a barrage of questions at this week's D11, the big tech conference that puts top CEOs on stage for long chats. And on this week's CultCast, we analyze and scrutinize Mr. Cook's thoughts and statements on an Apple television, iWatch, wearable tech like Google Glass, and just when we can all expect Apple's next big thing.
All that and more on this week's CultCast. Stream or download our new or past shows on your Mac or iDevice by subscribing now on iTunes, or hit play below and let the anarchy begin.
We've already brought you some of the most interesting topics that came up during Tim Cook's interview at D11 last night, but if you'd like to watch the entire thing yourself, you can do so right now. AllThingsD has posted the entire thing — which runs for one hour and 20 minutes — online this morning, and you can watch it below.
This week on The CultCast: Jony Ive's huge sweeping iOS 7 changes; Apple Television and the Ring of Power; our favorite April Fools pranks; and careful, your iPad might be giving you Gorilla Arm… all that and the best listener shout out ever on this minty-fresh episode of The CultCast!
Stream or download new and past episodes of The CultCast on your Mac or iDevice by subscribing now on iTunes, or hit play below and let the good times roll.
Show notes after the jump.
Bloomberg recently revealed that Apple has a team of 100 people working on its new iWatch, and according to its latest report, the Cupertino company is hoping to launch the device this year. The smart wristwatch, which could make calls, provide maps, and offer a pedometer, is expected to become more profitable than Apple's much-anticipated television set.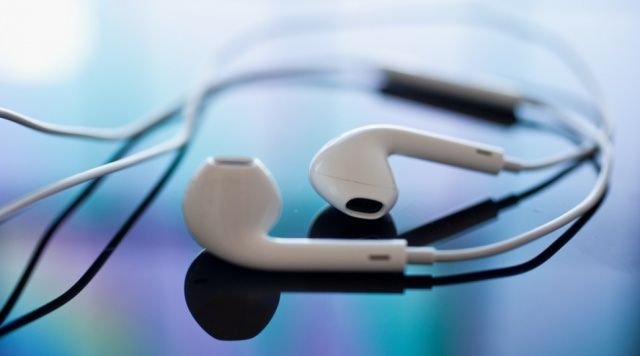 This year is likely to be another big one for Apple — even if we don't see that much-anticipated television set. One new product the Cupertino could have up its sleeve is an internet radio service called "iRadio." It's reportedly been negotiating the necessary deals with the music labels, and one analyst expects the service to be integrated into iTunes within the next 12 months, competing with the likes of Pandora.
Those analysts are some crazy cats. When you're having a drab day, you can always count on one of them to pull something spectacular out of the bag. Jefferies analyst Peter Misek has done exactly that today when he unveiled his predictions for Apple's iPhone 5S.
The handset will arrive in June, Misek believes, just nine months after the iPhone 5 made its debut, and it'll boast NFC connectivity and a "super HD" camera. It'll also come in 6-8 colors, apparently.
I laughed at Misek's predictions when I first read them, but could he be right?
On Thursday, Jefferies analyst James Kisner revealed that the much-anticipated Apple television, the product we've been talking about for well over a year, is almost ready to make its big debut. In fact, Kisner said its launch was "imminent."
According to sources for AllThingsD, however, it's not quite as close as Kisner would have you believe. While Apple has indeed held talks with a number of large cable companies, it seems it hasn't yet spoken to TV programmers. With that in mind, it seems the Apple television is some way off just yet.
The flaws and future of Siri, his thoughts on Steve Jobs, the long rumored Apple television – Apple CEO Tim Cook took the stage at the 10th annual All Things D conference, and boy, did he have a lot to say.
Join us in our brand new CultCast episode as we pick apart Tim's D10 interview and tell you why he possibly confirmed the existence of Apple's long-rumored, top-secret television.
And is the Mac Pro about to get the axe? We'll tell you what we think.
All that and our answers to your questions on our brand new CultCast. Subscribe now in iTunes and read on through for our show notes.