As Flickr is to Instagram, so 500px is to Flickr. 500px is a photo-sharing site that focusses (huh…) on showing only your best pictures. To this end the website and various apps bring beautiful hi-res images to your iDevices (it's especially good on the Retina iPad), and the account upgrade options are geared towards professional portfolios.
But the quality of the official apps hasn't deterred the folks behind ISO500, a brand-new iPhone app which brings a super-minimal interface to the 500PX site. And, like 500px itself, the app is free. Mostly.
Apple has made a small change to the way in which App Store age ratings are displayed to make them a little easier to find. They're now displayed alongside app icons on iOS devices — just under the name of the developer — so they're not so easy to miss when you're downloading new apps.
The Tumblr iOS app updated about three hours ago, stating "small bug fixes" as what's new in the app. This move comes shortly after 500px app was pulled from the app store, only to return with a 17+ rating, and Twitter-owned Vine got some flack as well.
What's not listed in the App description is that version 3.2.4 of the Tumblr app is now rated for people 17+, and users will need to click through a dialog that says they are old enough to use the app. Because that totally works.
It's back! 500px — the photo sharing app that was yanked from the App Store last week for letting users check out artful, non-pornographic nudes — has returned to the App Store, with some changes to keep genitalia and nipples away from impressionable eyes.
Apple has pulled the apps of popular photo-sharing site 500px over concerns that it is too easy to search for nude photographs within the app. This, despite the fact that 500px's method of dealing with searches for nude images is even more prohibitive than that of the official Flickr iPhone app. Could Flickr be next?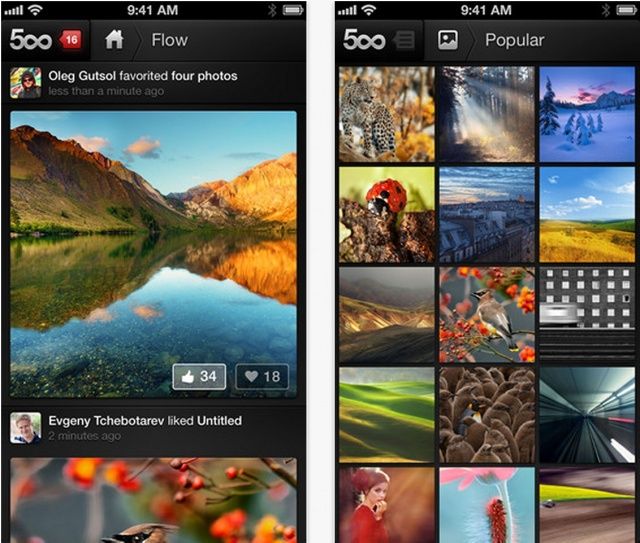 500px launched an awesome iPad app last year, which allowed us to browse the site's stunning photography from the comfort of our armchairs. We've been itching to have the same experience on our iPhones ever since, and today it's here — a new 500px app for iPhone and iPod touch.