The iPhone nano mockups are coming in thick and fast.
The one above is by iOSboy. It has the same screen size as the full-size iPhone to make it easy for app developers. But he's put the camera on the bottom. Does that make sense?
Here are some other interesting mockups:
This one is by Jeremy. It also preserves the full screen size, and the camera is on top.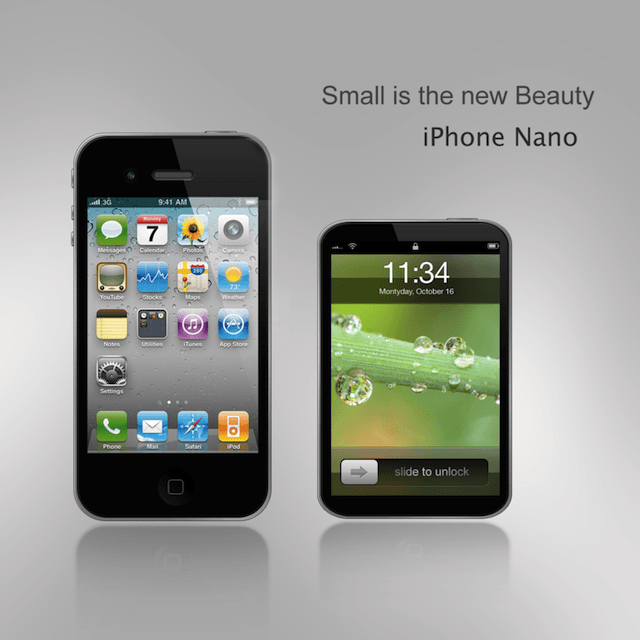 This iPhone Nano mockup is by ~DorianDarko. He writes: "This my version of the rumoured iPhone nano. It will have an total surface, no button just one on top. The phone will conserve the same screen dimension but no front camera, only back of 3.2 mpx and no retina display in my opinion price 199 $ without any companies."
This iPhone Nano is by ~Sponge1310. Looks like the old iPod mini. Where's the earpiece though?
This mockup, by robhoward42, preserves the iPhone's standard resolution, but squeezes it into a smaller scree. He says: "I think that the iPhone Nano will have the 480×320 resolution of the original iPhones but in a smaller screen, say 2.5″ diagonal."
Via 9to5Mac: iPhone nano mockups start coming in