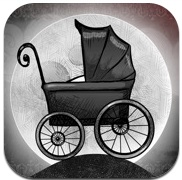 It's time for yet another Monday iPhone App Giveaway brought to you by Appular! If you're into hamsters and zombies, you are going to have your mind blown with the apps we're giving away. Just checked and the hamsters are actually FLYING hamsters. Good Lord!
All you need to do is follow @cultofmac and @appular on Twitter and tweet this phrase to be entered, "Big ups to @cultofmac and @appular for making it rain with free iPhone app codes!" A 5 random twitterers will be chosen to win this app bundle. We'll choose the winners at 11:59pm on Tuesday and notify through Direct Message on Wednesday.
Special Thanks to Appular for helping us put together these app code giveaways! If you've got a mobile app that you'd like marketed effectively, contact the good folks at Appular!
Here's a look at the apps we're giving away:
Thomas and his family move to a secluded house, but the neighborhood seems a little strange. There are unidentified tombstones around the house… And the area is eerie.
It turns out that the house is sitting on what used to be a cemetery. But Thomas' mom orders him to mow the lawn around the house every day and keep a log in his diary.
If he doesn't work, he won't be getting any allowance. Thomas starts to follow the order since the day he receives the diary… However, there are zombies hiding in the lawn and Thomas has to fight them in order to get the job done….Now, let's help Thomas defeat the zombies!!
Cost: $0.99
Mother has lost her baby! It is up to you, kindly gamer, to safely navigate the baby's carriage through over 10 worlds of twisted Victorian delights, delivering the lost child home. Avoid the specter of Mr. Grimm, a shadowy figure intent on stopping you at every turn. Grimm: Ride of the Perambulator is a unique side-scrolling adventure set in a dark and stylized world. Faithful gamer, the fate of a small child is in your hands. Bravery and courage are needed. Go forth, dauntless perambulator!
Cost: $0.99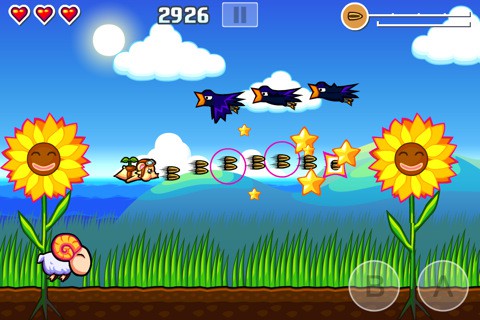 Take control of Newton, the Flying Hamster in this action-frenzy horizontal shooter! Fly to save your girl across 6 levels full of various foes (animals, robots, aliens…) and beat the most ruthless bosses with any item you may find on your way.
Cost: $3.99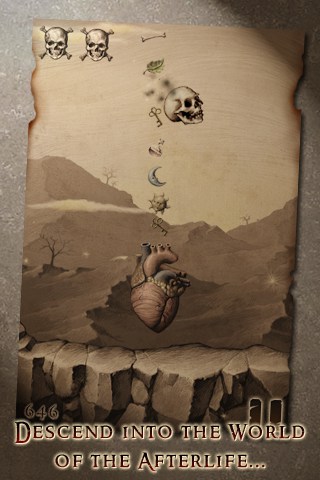 Deathfall is a macabre physics-based game with simple gameplay, dark graphics, and a haunting soundtrack.
Cost: $0.99