Well we finally got to see the Verizon version of the iPhone 4 (big yawn) and I know many iPhone 4 users on AT&T are excited about a chance to own an iPhone that won't drop calls (Note my iPhone 4 rarely drops calls and I really mean rarely). Although the iPhone 4 on Verizon isn't actually here just yet it won't hurt to get prepared for when it finally gets here.
So considering all the above — what's the most important thing to know about a cellular carrier?
Coverage and now there's an app for that, but unfortunately you might have better luck checking a carriers site for coverage versus using this app.
What is it?
Coverage?, from technomadia.com, is a universal app that sells for $1.99 in the iTunes App Store (iTunes link) and it claims to provide an at-a-glance "universal" area overview of cellular coverage on an interactive map. The map provided by the app has the ability to overlay the coverage maps of the four major U.S.A. cellular providers: AT&T, Verizon, Sprint, and T-Mobile.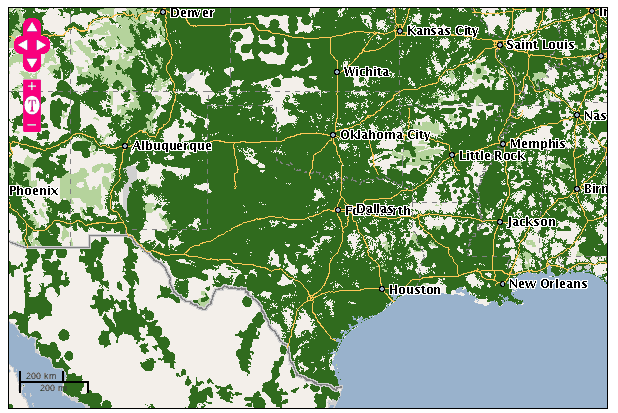 The app is an interesting idea, but unfortunately it appears as though some of the information it provides is a bit dated. I checked the apps reviews in iTunes and one reviewer pointed out that the T-Mobile coverage information looked outdated. I checked and sure enough the coverage map provided by the app versus what T-Mobile has on their website was grossly different. I'm not sure I'd trust the app to accurately report T-Mobile coverage.
Adding to the coverage dilemma was the fact that carriers are providing separate maps for voice and data coverage. The app provides coverage maps for roaming, 2G, and 3G. It doesn't support 4G coverage nor does it offer a combination of voice and data. It also doesn't differentiate between voice and data.
I know the vendors provide different devices for voice and data so it makes sense to offer both views, but what doesn't make sense is no one provides an immediate in your face convergence map of both voice and data for devices like the iPhone that do both. Of course, in the case of AT&T, some advanced features on their map viewer provide this information. I suggest you dig around your preferred carriers site to determine your optimal coverage.
As far as this app goes I think it's an interesting concept, but I'm concerned about its data sources and since it works without an internet connection that means the maps it contains are static. I don't really like that idea.
Conclusion
I think based on my experience with the app that I'll stick to the carriers own coverage maps. I explored AT&T's coverage maps a bit more on my iPad Wi-Fi + 3G and they worked just fine in Safari on that device. These maps weren't static so I'll always have up-to-date information about coverage, so I think I'll stick with the carrier supplied maps.
However, the app does have one possible use that might be handy, but subject to the updated map limitations I mentioned earlier – you'll have roaming information in your hand. You'll be able to see ahead of time where roaming becomes active and therefore try to avoid roaming charges. I cannot remember the last time I had to worry about roaming charges. Have you?
Coverage maps regardless of where they come from aren't a panacea since their accuracy might vary from what the map says versus you standing around some where trying to use your iPhone.
So check out the vendors website for additional information about this app and decide if you need the offline map features of this app or not. If do then it's worth a look. If it's not then just stick with the maps the carriers provide — it's your choice.