When Stephen Colbert pulled the soon-to-be released iPad out of a custom pocket in his tux at the Grammys, he set the bar for wearable geek fashion pretty high.
Too high, maybe.
Of all the cool ways you can carry Apple's new tablet computer, here are five that will earn you a citation from the fashion police and make your blind date run.
1. The iPad necklace.
We kinda get the Flava Flav the update for the digital age sported by this Atlanta rapper but with the iPad weighing in at 1.5 pounds, it's a heavy look.
2. The iPad Sandwich Board
We expect to see a lot of this at CES — the big display on the iPad is ideal for all kinds of promo messages — but let us get this off our chests: it's dumb.
3. The iPad Holster
Hanging on to your iPad when you travel is a good thing. Not getting mugged because you have a high-priced gadget in plain sight is also a good idea.
Just remember: the iPad shoulder holster will make you look like a moron if you're in any situation where you have to take your jacket off.
4. The iPad Pocket Tee
The promo copy says that this zippered iPad pouch can keep your device safe while helping you express your creativity. We say: this is the kind of sartorial creativity best left alone.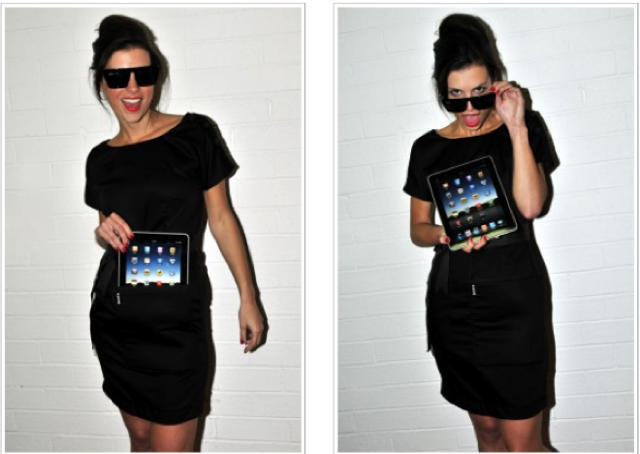 5. iPad Cocktail Dress
The iPad is an equal opportunity for ways not to wear it well: case in point, this sleek black satin dress with the kangaroo pouch.